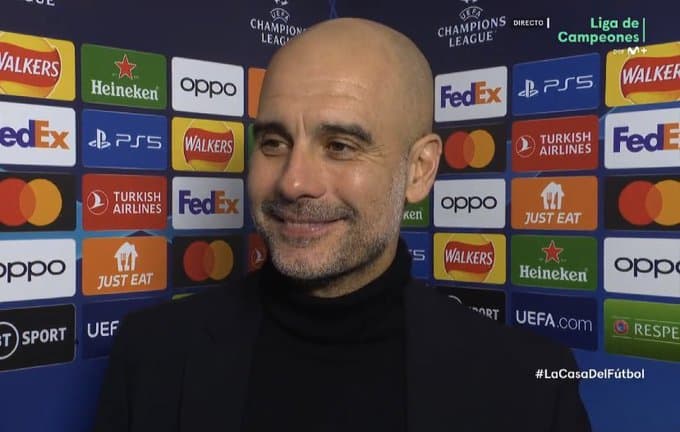 Pep Guardiola claims that the reason Manchester City hasn't won the Champions League is because of their defense, not Erling Haaland's absence.
Haaland scored an amazing five goals as City destroyed RB Leipzig 7-0 on Tuesday night to go to the quarterfinals with an 8-1 overall win.
The club's goal for Guardiola has been to win the Champions League, but he has so far been unsuccessful, losing in the semi-finals the season before and to Chelsea in the championship game the year before.
Yet, the City manager says that Haaland's absence from his squad, who has now scored 39 goals this season, hasn't been the issue.
He said: "Always we have scored goals here. We scored four goals against Real Madrid.
"We scored six goals against Monaco. We scored four goals against Tottenham here.
"The problem is not that we do not score goals.
"The problem is that we conceded stupid goals in the past.
"We gift them. Most of the time, we gift them.
"In this competition, one of the reasons is the build-up, but to play the four central defenders in this way does not mean you are a defensive team.
"It is difficult for people to understand.
"Nathan [Ake] is so focused for 90 minutes, so stable here [in the head].
"Ruben [Dias], Manu [Akanji], they are so stable here.
"John [Stones] as well. That is what we need in this competition because the chances they had today, we gave them.
"The process with Edi [Ederson], we have to be careful.
"We have to do it but we have to be careful.
"Because since I arrived, with Sergi [Aguero], with Gabi [Jesus], always we scored a lot of goals."