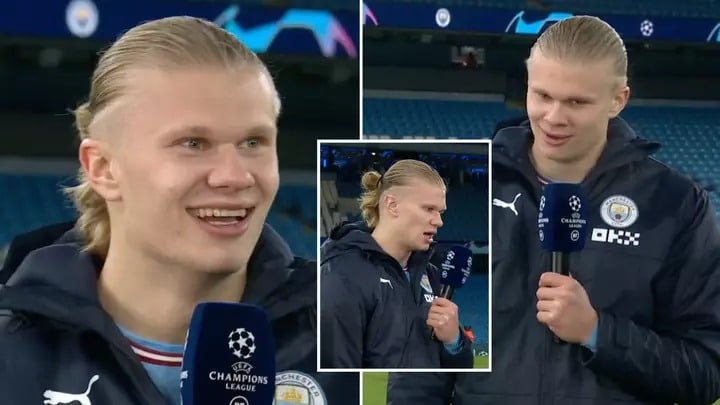 Manchester City forward Erling Haaland has opened up on what he told his coach Pep Guardiola who decided to sub him off after 60 minutes against RB Leipzig on Wednesday.
The Cityzens made fun of the German side as they won the game 7-0 with Haaland scoring five.
The Norwegian then equalled Lionel Messi's five-goal record in a single UCL game in 2012 against Bayer Leverkusen.
He could have even broken the record by scoring eventually a sixth goal against Leipzig, but Guardiola sent him off.
Read more : Mohamed Salah next club revealed amid exit rumors from Liverpool
Speaking to BT Sport after the game, Erling Haaland revealed what he told the Spanish manager even though he is happy with his performance.
"I'm really proud to play in the Champions League. I really love this competition", Haaland said.
"My super strength? I think after scoring five goals, I have to say scoring goals. A lot of goals today, I didn't think. I was just doing it.
"I told him [Pep Guardiola] when I went off, 'I would love to score a double hat-trick'. But what can I do?"