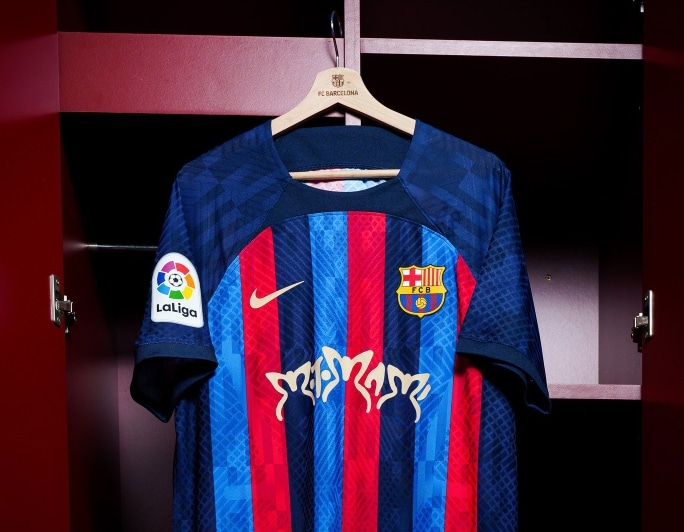 The Spotify logo will be replaced on Barcelona's uniform for this weekend's El Clasico against Real Madrid, the Catalans announced on Wednesday.
Rosalia is a Spanish pop singer.
Barcelona has changed their uniform for the Clasico twice this season. The first time was in October at the Santiago Bernabeu, when Madrid defeated Barcelona 3-1, when they wore the "OVO Owl" logo of Canadian rapper Drake.
As part of Barcelona's sponsorship deal agreed in 2022 with music streaming platform Spotify, worth around 280 million euros ($299 million) across four years, the club can put different artists in the spotlight on their shirt.
One of Spain's most popular singers, Rosalia, has twice been recognized by Forbes as the nation's woman of the year.
Barcelona's jersey will have her "Motomami" emblem, which was the title of her third studio album, which was published in 2022.
Rosalia was chosen by Spotify and Barca because her album Motomami, which was published one year ago this month, "has extended the boundaries of modern music," Barca announced before Sunday's match at Camp Nou.
"Rosalia was the most streamed musician from a Spanish-speaking country in 2022, and the number of times her songs were played climbed by 11% year over year.
She received the most plays among female artists in Barcelona in 2022.
Instead of selling replica shirts with the Drake emblem on them, the club is publishing 1899 editions of this comic strip and 22 limited edition jerseys with glow-in-the-dark lettering that cost 1 999.99 euros ($2 136) each.
When Barcelona's women's squad plays Real Madrid in Liga F on March 25, they will also don the special Motomami uniform.