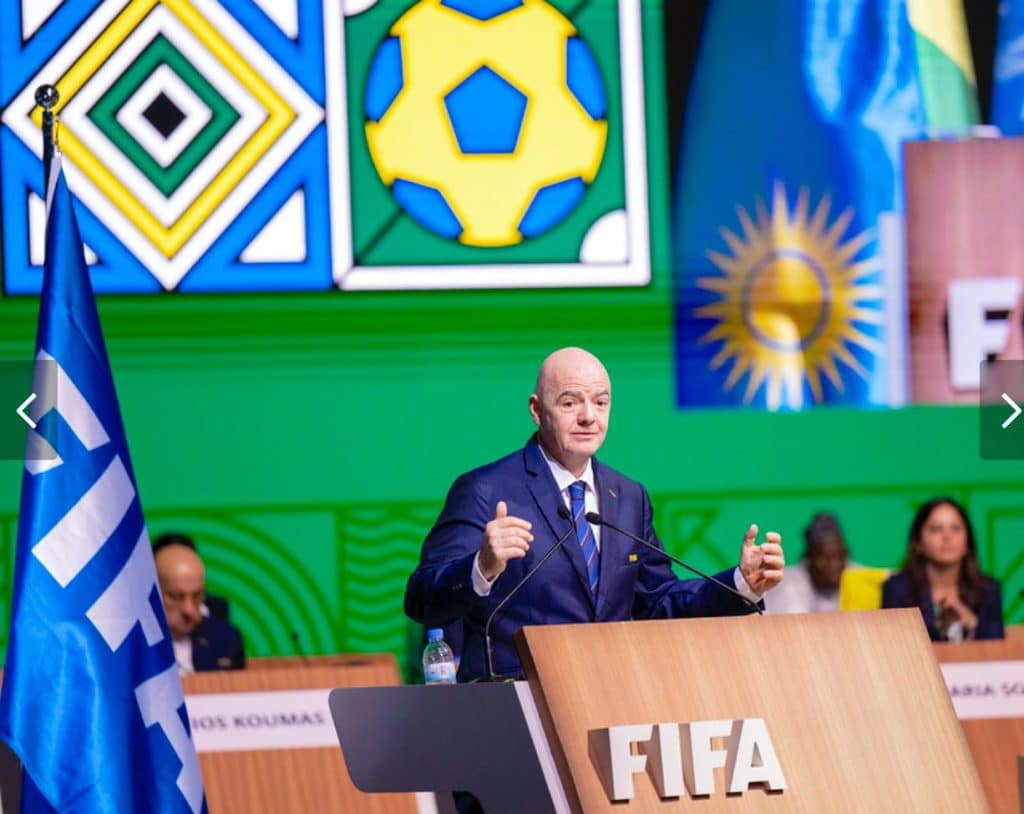 At the 73rd Congress of Fifa, held on Thursday in Kigali, Rwanda, Gianni Infantino was re-elected as its president.
He pledged record revenues of $11 billion over the ensuing four years while also calling for more football to be played around the world.
Infantino's re-election as the head of football's governing body was a formality because he faced no opposition, despite the fact that he is not particularly well-liked by member associations for a number of reasons, including pushing for a failed plan to play the World Cup every two years.
"It is an incredible honour and privilege, and a great responsibility," Infantino said.
"I promise to continue serving Fifa and football around the world.
"To those that love me, and I know there are many, and those who hate me … I love you all."
Infantino recognized that Fifa's revenue hit record highs in the previous cycle of 2019–22, but he promised that the expansion of the men's and women's World Cup competitions and the addition of a 32-team Club World Cup will greatly boost it once again.
"Revenues rose to a record $7.5 billion (to 2022) in a period that was hit by Covid-19. When I arrived, Fifa reserves stood at around $1 billion, today they are at almost $4 billion," Infantino said.
"We promise new record revenues for the next cycle of $11 billion, and the new Club World Cup is not included in that figure, so it could increase by a couple of billion (more)."
Fifa president Gianni Infantino promised to continue studying the transfer system to "improve transparency" and hinted that the organization would discuss a salary cap.
"We must improve our regulations and the Fifa statues.
"We will continue to evolve our good governance principles and look at the transfer system, and maybe have a discussion to improve transparency of transfer fees and salaries.
"It might be necessary to introduce a cap, we have to think how we can do that.
"We will look at it with all stakeholders and see what we can do."
Infantino was initially selected in an Extraordinary Congress following Sepp Blatter's resignation in 2016 and was unopposed for reelection three years later.
In spite of this, he is qualified for a third and final term in four years because this is technically his second.