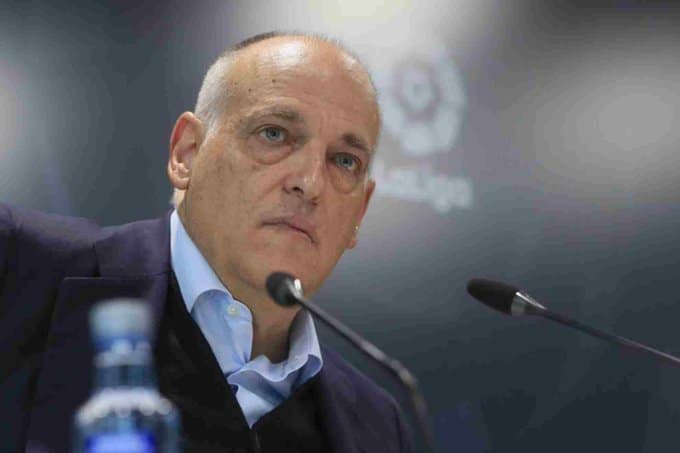 After FIFA authorized a 32-team Club World Cup and an expanded World Cup with 104 matches, Spain's LaLiga claimed that FIFA had demonstrated "total contempt" for the value of national competitions.
Fifa confirmed on Tuesday that the 2026 World Cup will feature 104 matches instead of the customary 64 games due to the increased format with 48 teams participating, ahead of its Congress in Kigali, Rwanda.
The governing board also authorized the 32-team Club World Cup, which will start being held in June 2025 and last for four years.
"Fifa continues its malpractice of making unilateral decisions on the world football calendar, showing complete disregard for the importance of national championships, and the football community in general," LaLiga said in a statement on Tuesday.
"Fifa completely neglects the economic damage these decisions inflict on leagues around the world.
"Leagues were not consulted about any of the changes presented today, especially about the new annual club competition…
"These decisions do not take into account the competitive, sporting and economic impact on national leagues, clubs and players, by further cramming an already overloaded schedule.
"FIFA only takes into account a small group of clubs and players…"
LaLiga said that it will "study Fifa's conclusions and decide on the most appropriate future steps" along with the other leagues in the World Leagues Forum (WLF), an organization that represents professional association football leagues.
The WLF criticized the 32-team Club World Cup announcement in December, claiming it could have negative effects on player welfare and the football industry's bottom line.
The Fifa Council, the top decision-making body of the international soccer association, gave its approval to the updated match schedules.
Gianni Infantino is one of the 37 members of the Fifa Council, 28 of whom were chosen by member associations. The Council also has a representative from Uefa, which is the governing body of Europe.