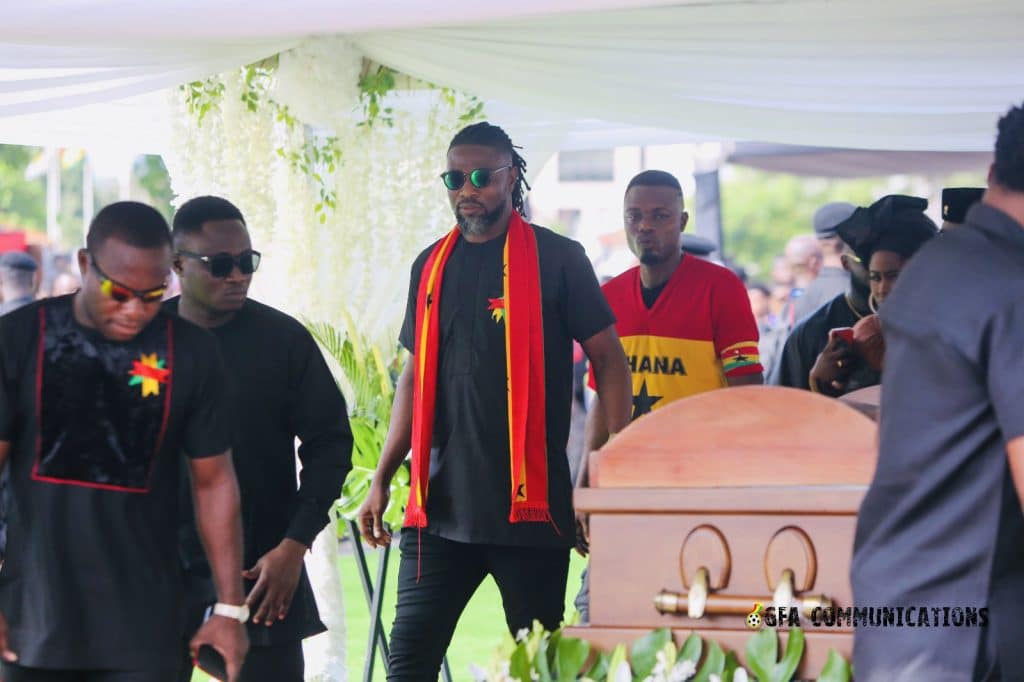 Christians Atsu, a winger for Ghana's national soccer team who perished in the earthquake in southern Turkey last month, was laid to rest in state on Friday outside the nation's parliament building in Accra.
After the earthquake on February 6 and the fall of an apartment building in Hatay, Atsu had vanished. Later, his body was discovered beneath the debris, and it was sent back to Ghana via plane.
He was 31.
Atsu's casket arrived draped in the flag of Ghana, and mourners slowly filed past it. His loved ones, admirers, and recipients of his charity contributions recalled him as a generous man.
"He's even more than a football player," said Fedna Asare, a family friend. "His name will forever be in our hearts because he has helped a lot of people."
Hours prior to the earthquake, Atsu was supposed to leave southern Turkey by plane, but the Ghanaian decided to stay with the team after scoring the game-winning goal in a Super Lig match on February 5.
In Turkey and Syria, the calamity claimed the lives of more than 54,000 people.