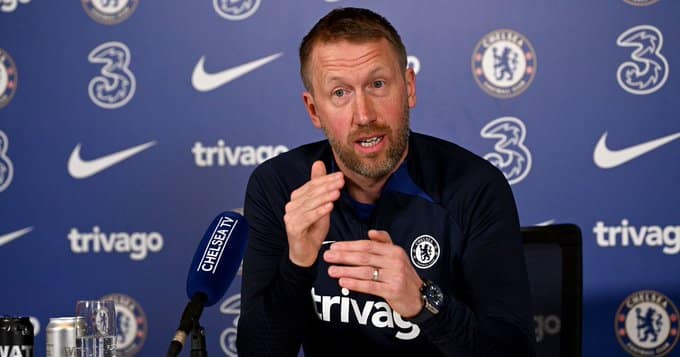 The possibility of playing the current champions Real Madrid in the round of eight excites Chelsea manager Graham Potter, but he claims his first attention is on this weekend's Premier League matchup with Everton.
In Friday's draw, the Blues were matched up against the reigning champions, with the victors going on to play either Manchester City or Bayern Munich in the semifinals.
It comes after video surfaced earlier this week showing Potter encouraging Chelsea fans to "win the UEFA Champions League" at a fan event.
"Well, I said we would try to win the Champions League and that's the same I'm sure for the other seven clubs as well," he said at his press conference.
"The other clubs will say you can lose in the quarter-final, because that's the nature of the Champions League.
"We'll focus on Real Madrid when we get there but at the moment it's Everton.
"The feeling is excited but as I said, I'd rather speak about Everton because that game is tomorrow and the other stuff is a long way away."