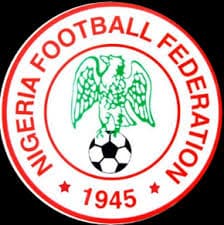 The Nigeria Football Federation NFF has responded to media reports that it fired two members of the Super Eagles' technical staff, Messrs Finidi George and Ike Shorounmu.
A statement from NFF which read: As part of cost-cutting measures instituted at the outset of the new administration, we developed a rotation strategy among the assistant coaches, based on the high number, which was agreed by all of them.
Finidi George was the individual who traveled for the friendly match in Portugal the last time the team had a program.
This rotation strategy only applies to matches.
When there is a tournament, they will all be on the squad.
He was aware at the time that the following journey would be Usman Abdallah's.
Abdallah is simply taking his turn in the camp for the Super Eagles' game against Djurtus of Guinea Bissau, and George will be present for the following game.
The other person who could have been contending, Salisu Yusuf, has been sent to the U23 team.
There was no victimization, sleight of hand or any disrespect meant to our illustrious ex-international players.
The case of the goalkeeper's trainer, Ike Shorounmu is somewhat peculiar, as the former Nigeria goalkeeper showed a clear lack of desire to be in camp for the matches against Guinea Bissau.
We do not want to go into any details because we have the utmost respect for all our ex-internationals, including Shorounmu.
It was only when we got the clear signal that he was unwilling to come, and the Head Coach was in a quandary, that he (Coach Peseiro) requested the services of Olatunji Baruwa, who he had seen at work during the U20 AFCON in Egypt, to help do the work of training the goalkeepers.
We agree there are several challenges concerning the contracts of coaches of National Teams that we need to speedily resolve.
The NFF is working on these and the issues will soon be in the past.