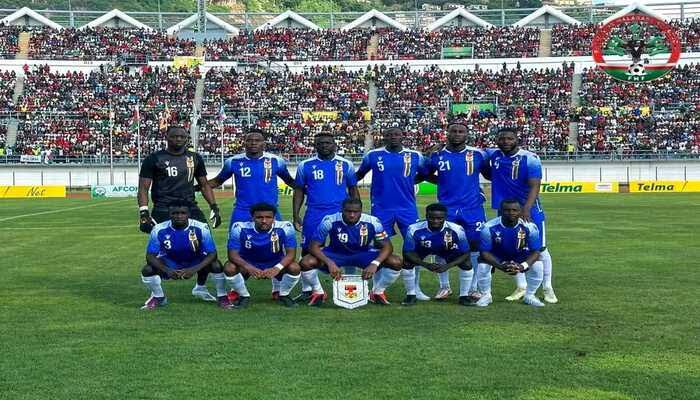 On Thursday, Madagascar was defeated 3-0 by an efficient Central African Republic side in Group E qualifying for the 2023 Africa Cup of Nations AFCON.
Louis Mafouta scored twice for Les Fauves after Isaac Ngoma started the scoring for the visitors late in the first half, bringing Central African Republic equal on four points with Ghana and Angola, who play later today.
With only one point from three matches and two of their remaining three away from home, it will be a long road back into contention for a spot in Ivory Coast.
Central African Republic coach Raoul Savoy persuaded captain Geoffrey Kondogbia to return to the team, and he fielded a powerful eleven that held off a quick Madagascar attack.
When the sides were evenly matched for the first thirty minutes, Les Fauves took a two-goal lead at halftime.
As the Malagasy defense failed to clear a cross, Ngoma completed in the 36th minute, and Mafouta finished past Madagascar goalkeeper Razakanirina Rakotohasimbola to deliver a crushing blow shortly before halftime.

The hosts failed to press after halftime, and Central African Republic easily maintained their lead.
In the 79th minute, Mafouta finished low past Rakotohasimbola from a low cross to seal Les Fauves' first competitive away victory since defeating Nigeria 1-0 in a 2021 AFCON qualifying match in Lagos.