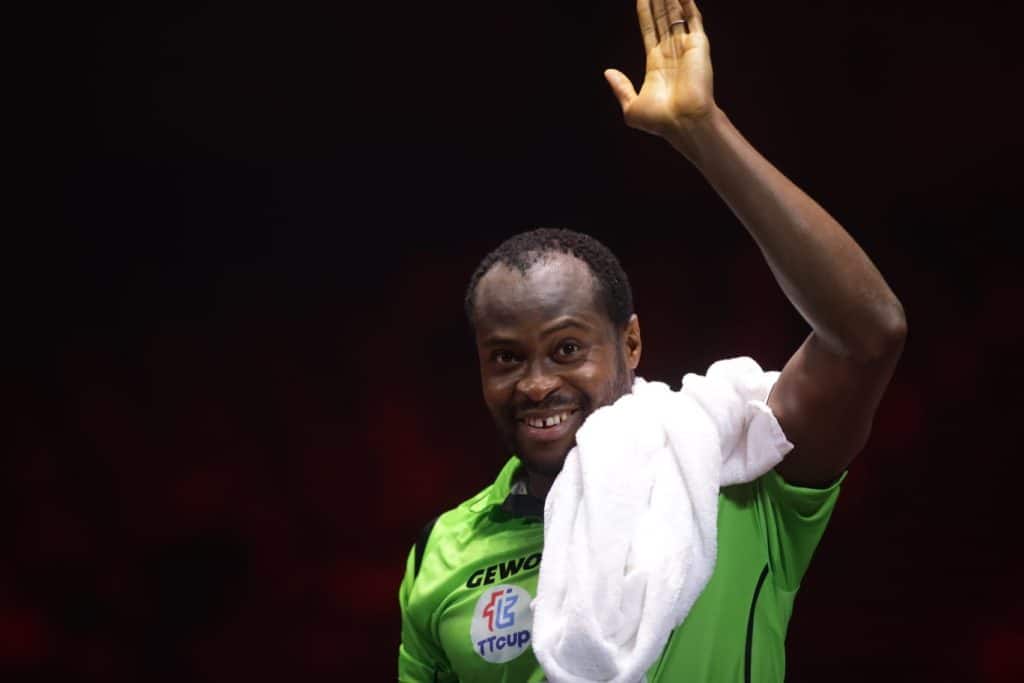 Nigerian table tennis player Aruna Quadri has risen in the newest International Table Tennis rating following his outstanding performance in the just ended Singapore Smash.
The current African No. 1 put on a strong effort to reach the competition's final eight, defeating Ruwen Filus, Felix Lebrun, and Tomokazu Harimoto before falling to Hugo Calderano of Brazil.
According to the most recent ranking, Aruna is now ranked 13th in the world, up from 14th previously.
His performance in Singapore earned him 350 ranking points, bringing his total for March to 2005.
The Nigerian international is among the world's finest table tennis players who will compete in the $800,000 prize money WTT Champions Xinxiang in China next month.