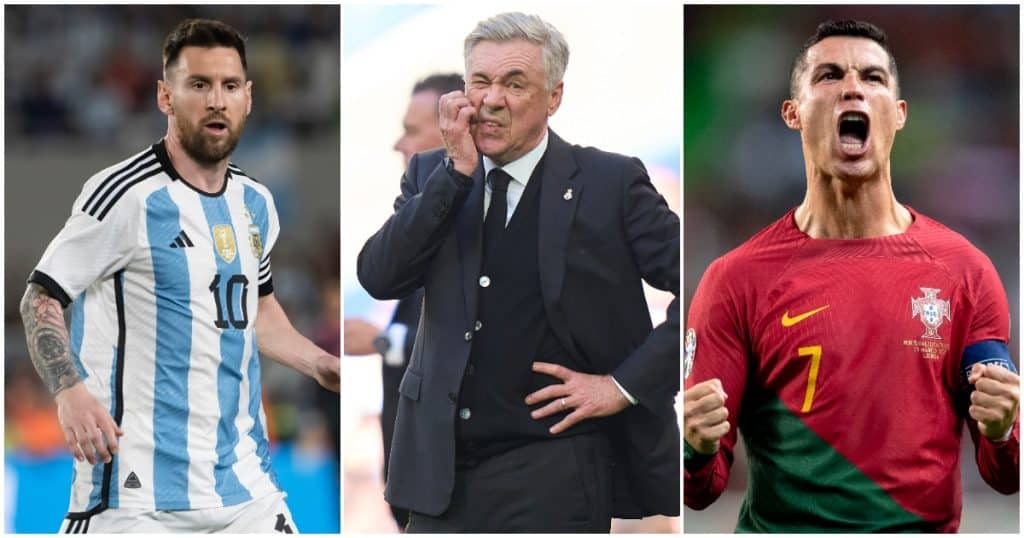 Real Madrid manager Carlo Ancelotti named three players better than Lionel Messi without Cristiano Ronaldo.
Messi is seen by many as the greatest footballer the game has ever known.
The former FC Barcelona who recently joined the 800 goal-club with his free-kick against Panama has a number of personal records which make of him a unique player.
Read more : Sign Osimhen not Kane – Premier League legend tells Man United
However, he is not the ultimate GOAT according to carlo Ancelotti.
"Messi the best in history? He's a great player but I can't say who's been the best," Ancelotti was quoted as saying by Goal.
"There have been so many wonderful players… Maradona, Di Stéfano, Cruyff.. I don't know."