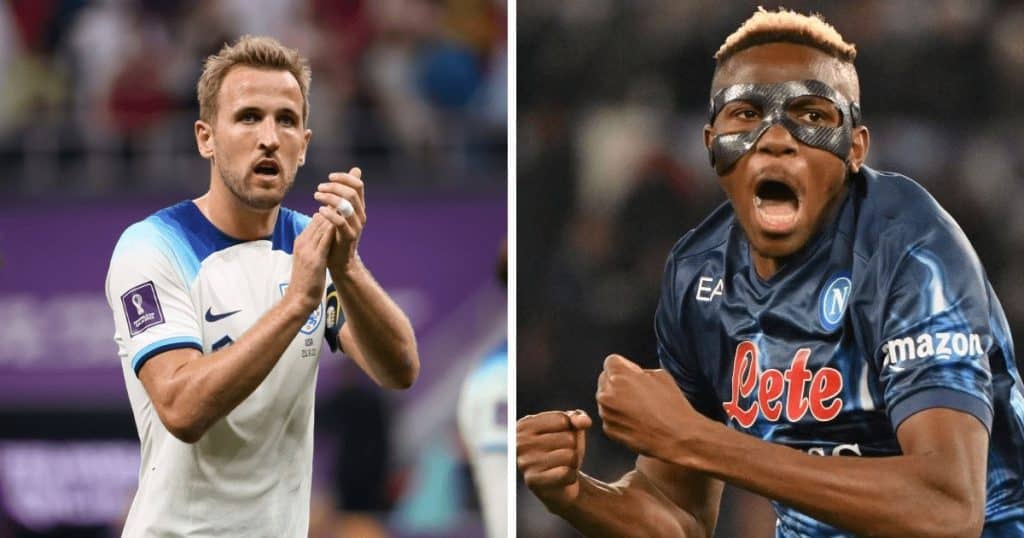 Manchester United Andy Cole has urged the club to sign Victor Osimhen over Harry Kane as the Nigerian striker is younger than the Tottenham goal-getter.
Kane and on top of Manchester United's strikers' list for the summer as they look for a proper 9 in front.
If Osimhen is doing wonders in Serie A with Naples this season, Kane seems to be Man United's priority as he will have no need to adapt to new life again.
However, Cole believes that signing Osimhen who is 24 will be much more smarter for the Red Devils as he will cosst the same amount as Kane (€100m at least).
Read more : Morocco coach Walid Regragui mocks Brazil after historic win
"Harry Kane is 30 years old next season and Victor Osimhen is currently 24 years old and he's already done a lot at his age too", he told King Casino Bonus
"Italian football is difficult but there will be no doubts that he can adapt to the Premier League.
"If Manchester United want to pay £100m for a 24-year-old or a 30-year-old, you have to look at it in the long term. The only value Manchester United can get from Kane is if he can win them the Premier League.
"Meanwhile, Osimhen is near the same age as Erling Haaland and look what he's doing at the moment. If Haaland stays at Manchester City for another four years, he'll still be worth £100m or more, so it depends on what Manchester United are looking for.
"Unfortunately in football, everyone wants instant success, but that does not guarantee a bright future for the club. Look at Manchester City, they did not have instant success and look at them now. The players Pep Guardiola brought in were always young and he could still sell them for a decent price if he needed to.
"That's what I think Manchester United should do because they have been caught too many times bringing in players for ridiculous fees and on ridiculous wages who have run down their contracts, I don't think they can afford to be caught in that position again."