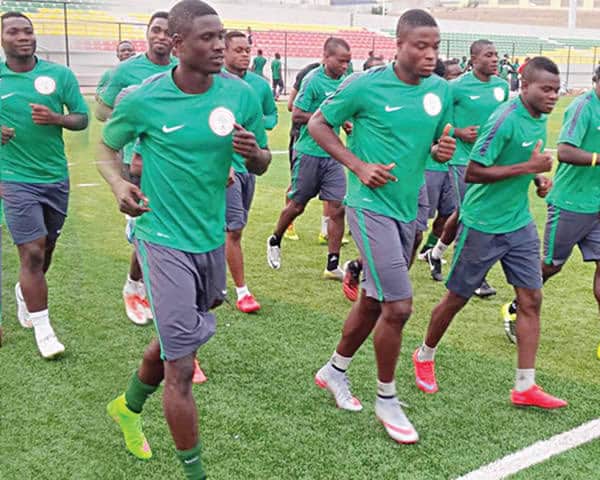 The Olympic Eagles are aiming to make apologies by defeating Guinea in the last round of the 2023 Africa U-23 Cup of Nations on Wednesday.
On Tuesday, the Junior Syli National of Guinea will play the second leg of their qualifying match in Casablanca, Morocco.
The first match a week ago finished in a goalless draw, with neither team scoring inside the Moshood Abiola Stadium in Abuja.
After training under floodlights at 10 p.m. Sunday night after a 10-hour rest, the U23 Eagles, who arrived in Morocco at 9 a.m. Sunday, are ready to turn things around.
They finished the pre-match training session on Monday with a light warm-up at 6:00 p.m. local time, getting a feel for the Stade Mohammed V Casablanca, which will host the match against Guinea on Wednesday.
Meanwhile, the aggregate winner will earn a spot in the 2023 Africa U-23 Cup of Nations, which will be hosted by Morocco later this year.