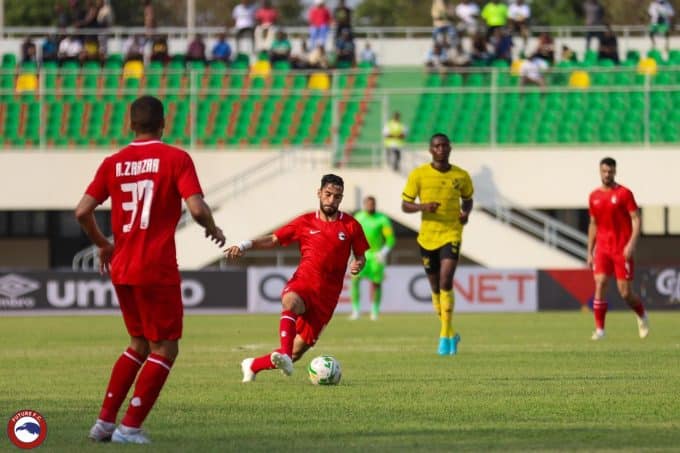 Egyptian Premier League side Future FC are handed a major boost in their quest to qualifiy for the next round of the CAFC Confederation Cup as the African football governing body gave them three points of their clash against ASKO de Kara.
Future held the Togolese side to a 1-1 draw at Stade de Kégué on CAF Confederation Cup's matchday 1.
However, the Egyptian side filed complaint to CAF as they discovered that ASKO defender Kangnivi Ama Tchoutchoui had a three-match ban from CAF competitions and was yet to serve them all as it remained one before their encounter.
Weeks later, CAF finally responded to them by sanctioning ASKO with a $10, 000 amount while Future gets the three points and go top of Group H ahead of ASFAR and Pyramids.
The Togolese side is already eliminated with five losses out of five games.