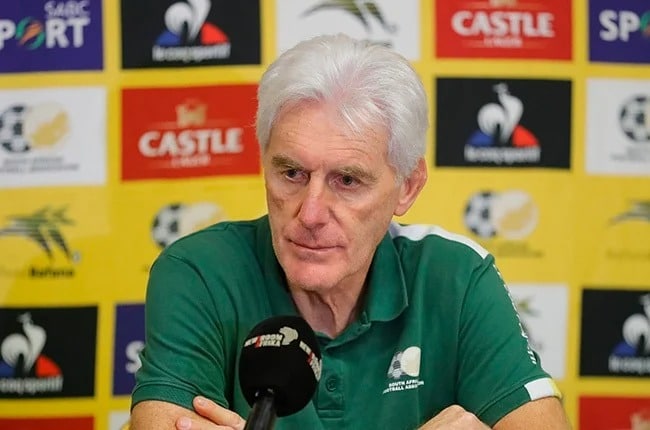 South Africa head coach Hugo Broos expressed delight after Bafana Bafana sealed their qualification for the AFCON 2023 in Ivory Coast.
A 2-1 win in Paynsville against Liberia helped Bafana Bafana grab their ticket for the next Africa Cup of Nations.
After the main goal was achieved, Broos could not hide his joy as he praised his team.
Read more : South Africa beats Liberia to seal AFCON 2023 qualification
"It was a very tough game we knew it, the way Liberia plays it's power play, not combination. I think we put the right players on the right place," he told SABC Sport after the game.

"And I'm very proud the way they did it. They fought for it, I saw 90 minutes perseverance, I mean we scored two times. I think it was difficult but I think we deserve it.

"We knew, like I said it's power play how they play, from behind, the long ball and then they fight for it and I needed the guys who fight also," he said.

"And I think with Maela behind, with Sithole in midfield, Mayambela is a big guy with power, I think (thought) we could do something and we did it."