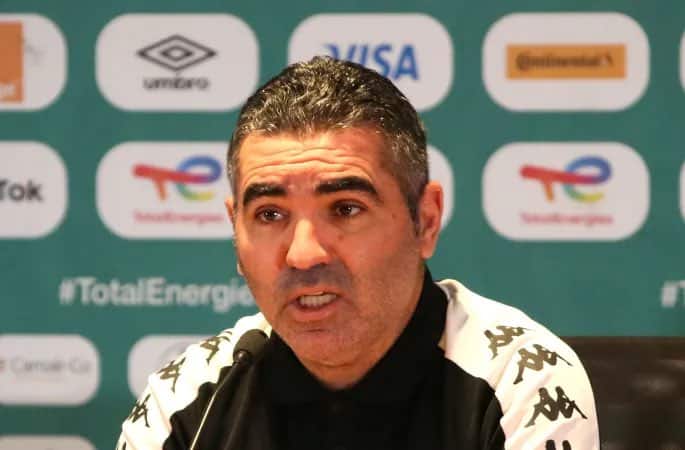 Tunisia became the latest country to clinch its participation in the 2023 TotalEnergies Africa Cup of Nations after defeating Libya 1-0 in Benghazi on Tuesday night.
With two sets of matches remaining, they now lead Group J with ten points, one point ahead of second-placed Equatorial Guinea and seven points ahead of Libya.
Tunisia qualified with an unblemished record and without conceding a goal, a statistic that thrilled head coach Jalel Kadri.
"We guaranteed qualification to the African Cup of Nations, and Tunisia is the only team in the qualifiers that did not concede any goal so far.
"Accordingly we confirmed our technical value in the defense system, and a great work awaits us in the attack to score," the tactician said.
He was especially pleased with his team's performance against a difficult Libyan team in their own backyard in Benghazi.
"We achieved a difficult victory, in a difficult stadium and against a difficult opponent.
"We did not let the opponent take the initiative and we controlled the course of the match.
"I thank the players and their experience decided the outcome of the match," he added.
While Tunisia has already qualified for the final event, Libya has an outside chance of qualifying if Equatorial Guinea loses both of their matches in June.
Idriss Murabit, assistant coach, stated that his team may be proud of their performance against Tunisia in the future.
"We did not deserve defeat against Tunisia, and our players did what they had to do and they are affected by the loss.
"There was a clear improvement in the match, but luck was not on our side, especially since we created chances to score," he said.
Tunisia's lone goal came in the 16th minute, when Haythem Jouini powered in a header from Ali Maaloul's corner.
Libya had chances to score, but they were not calm and relaxed in front of goal, allowing many opportunities to pass them by.
Muad Allafi, their goalkeeper, produced two excellent saves in the final minutes of the game to deny substitute Seifeddine Jaziri.