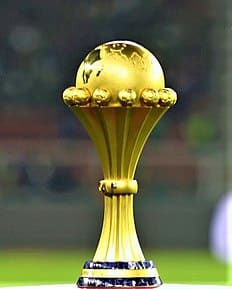 CAF has officially confirmed the TotalEnergies Africa Cup of Nations Cote d'Ivoire 2023 dates, with the opening match scheduled for Saturday, 13 January 2024 at the Alassane Ouattara Stadium in Ebimpe, Abidjan.
The four-week tournament, which pits Africa's best 24 nations against one another, will officially end on February 11, 2024.
The tournament will return to Cote d'Ivoire for the second time after being held there for the first time in 1984, when Cameroon won for the first time.
With the TotalEnergies AFCON 2023 Qualifiers nearing their conclusion, the road to Cote D'Ivoire is taking shape as the world prepares for Africa's biggest football spectacle.
Following this weekend's exciting round of qualifiers, four countries have confirmed their participation in the competition, joining hosts Cote d'Ivoire.
Algeria, Morocco, South Africa, and Senegal are the African champions.
CAF General Secretary Veron Mosengo-Omba also confirmed that the TotalEnergies Africa Cup of Nations 2023 Cote d'Ivoire Final Draw will take place in September 2023.
The date and location will be announced later.
CAF is projecting record global TV audiences and stadium attendances for next year's edition of its flagship competition, which also holds the record for being Africa's biggest event, based on the rapidly growing global interest in CAF competitions over the last few months.
CAF has taken giant steps in enhancing the viewing and stadium attendance experience of its competitions, as evident in recently concluded CAF competitions, by introducing cutting-edge broadcast technology as well as digital engagement, resulting in a world-class product that is consumed in real time globally.