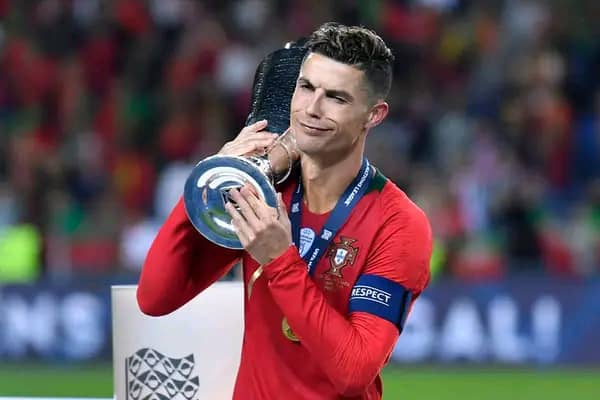 The Lisbon city hall revealed on Thursday that Cristiano Ronaldo would soon be able to add a medal from that city to his collection.
The five-time Ballon d'Or winner, who was born and raised on the island of Madeira, came to Lisbon, Portugal, by himself, when he was 12-years-old in 1997 to join Sporting's youth program.
The announcement of his medal noted that although he moved on to Manchester United in 2003, he is still "intimately linked to the history" of Lisbon.
"This is a tribute to a boy who became a man in Lisbon and who, in addition to his identity of the place where he was born, became a great Lisboan, in the passion he has for the city.
"Ronaldo has always defended, promoted and projected the name of Lisbon around the world," said mayor Carlos Moedas in the statement.
"Cristiano Ronaldo is also a great Lisboan and that has never been recognised."