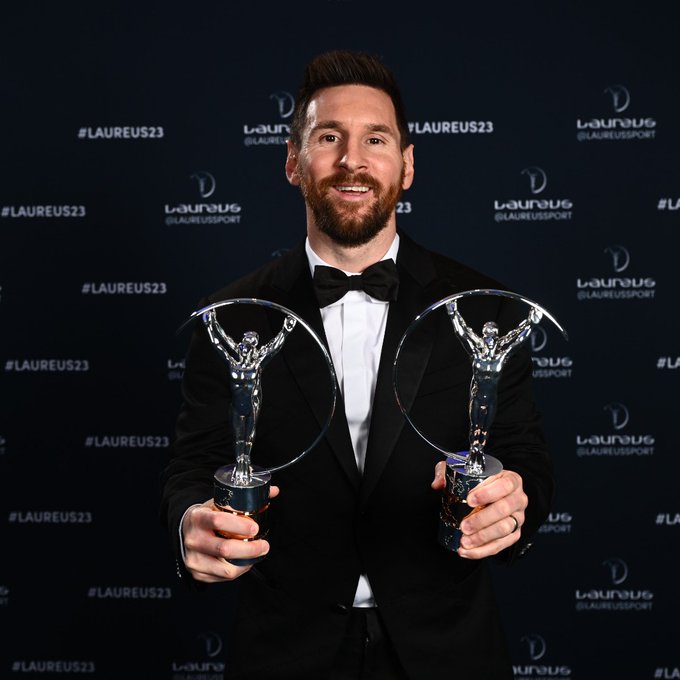 When Lionel Messi was named World Sportsman of the Year in Paris, he called receiving a Laureus Award "a special honor."
The forward for Paris Saint-Germain and Lewis Hamilton shared the prize in 2020, but this time he won it alone for helping Argentina to World Cup victory in 2018.
In Qatar, Messi won the World Cup for the first time in his illustrious career, taking home the Golden Ball as the competition's top player.
On Monday, he accepted the Laureus award for Team of the Year on behalf of the victorious Argentina team.
The 35-year-old said: "This is a special honour, particularly as the Laureus World Sports Awards are in Paris this year, the city that has welcomed my family since we came here in 2021.
"I want to thank all my team-mates, not only from the national team but also at PSG – I have achieved none of this alone and I am grateful to be able to share everything with them.
"I want to thank the Laureus Academy – what makes these Awards so special to us as athletes is the fact that they are voted for by these incredible champions, my heroes, and this puts my sporting achievements in true context.
"This is the first time I have been the sole winner of the Laureus Sportsman of the Year Award and after a year when we finally won another prize we had been chasing for a long time, at the FIFA World Cup in Qatar, it's an honour to be able to hold this Laureus Statuette."