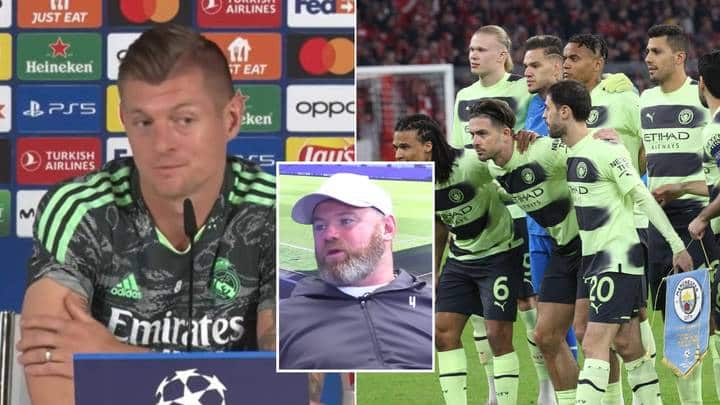 Real Madrid midfielder Toni Kroos reacted to Wayne Rooney's claim who said Manchester City will destroy them on Tuesday in their UEFA Champions league semi-final first leg clash.
"Manchester City will not only beat Real Madridin the semi-final of the Champions League, but they are going to destroy them", Rooney said earlier.
"Of course, I could be wrong, but I think City are on another level.
"You can never rule out a team with Real Madrid's experience and history, but I wouldn't bet on them. I think this is City's year.
"From the start of the season I felt this would be the campaign where Pep Guardiola would finally conquer Europe with City and the football his team are playing in recent months and the way they are peaking at the right time has only reaffirmed that thought."
Read more : Yaya Toure hits back at his former agent over Guardiola African curse claim
Wen asked to react to those Rooney words, Kroos said he is not surprised as it was the case in the media last season as well.
However, Real Madrid eliminated Man City in the quarter-finals.
And the German midfielder expects the same outcome this season also.
"I think it's always the same, I remember they said one or two things last year, nobody expected us to win it and we were able to do so. Apart from the words he said, Rooney is a guy I like a lot," he said.
"It doesn't affect us or motivate us more, because it's impossible to be more motivated."
Concerning Erling Haaland, he said : "We know Haaland's quality, we've watched some City games this season. I trust my team & our defense to stop him."