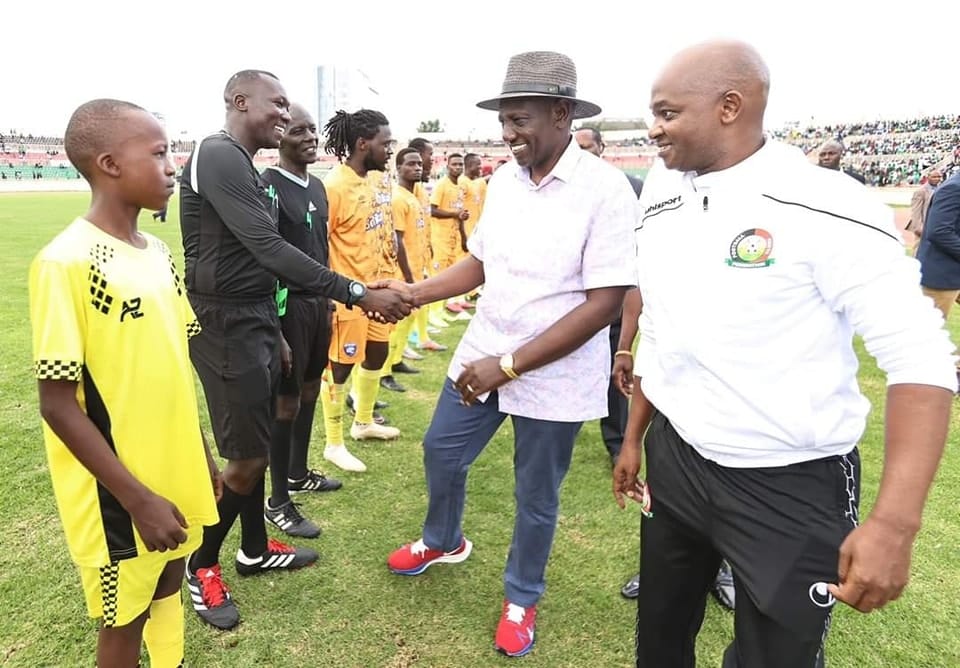 President William Ruto has declared support for Kenya in its quest to host the 2027 Africa Cup of Nations in a joint bid with neighbours Uganda and Tanzania.
The Head of State confirmed the three East African nations will present a joint bid on Wednesday and remained confident it will be approved by the Confederation of African Football (CAF).
"This coming Wednesday we should be putting in our bid for Afcon 2027 as a joint ticket for East Africa, Kenya, Uganda, and Tanzania and hopefully, I think we will get it," Ruto said during a one-on-one interview with the media at State House, Nairobi, on Sunday.
"I put a commitment to Kenyans I will put more focus into sports if elected and I said we will try to host Afcon as a joint bid, and we are launching our bid on Wednesday, we have a huge talent in Kenya and that is why I want to improve everything because I am now in charge.
"I have asked Sports CS for Sports Ababu [Namwamba] to come up with a master plan, you will see a big difference in the country in terms of infrastructure, we are doing something about our stadia, we are going to invest in the infrastructure, invest in the training and invest in positive profiling of sports."
On if the joint bid stands a chance to pass the Caf test, Ruto said: "I think we have a good team managing sports and I will work with them, we must turn it around, we have a very big chance [to host Afcon] because we have the predictability, the financing, training and making sure the teams are in good shape."
Ruto further confirmed he played a key role to have Kenya's indefinite ban lifted by Fifa earlier this year. The East African nation had been banned by the world governing body for alleged government interference.
"Our game was dying because of the Fifa ban and the first thing I did when I was elected I asked CS for Sports [Namwamba] to work with Fifa so we can get ourselves out of the ban and I am very happy within the first three or four months we are out and now we are up and about."
Apart from Kenya, Uganda, and Tanzania, Caf have acknowledged receiving a declaration of interest from Algeria, Botswana, and Egypt to stage the continental showpiece.
In 1996, Kenya won the right to host the Africa Cup of Nations and in 2018 they won the bid to stage the African Nations Championships (CHAN), but they were later stripped of the rights due to a lack of infrastructure.