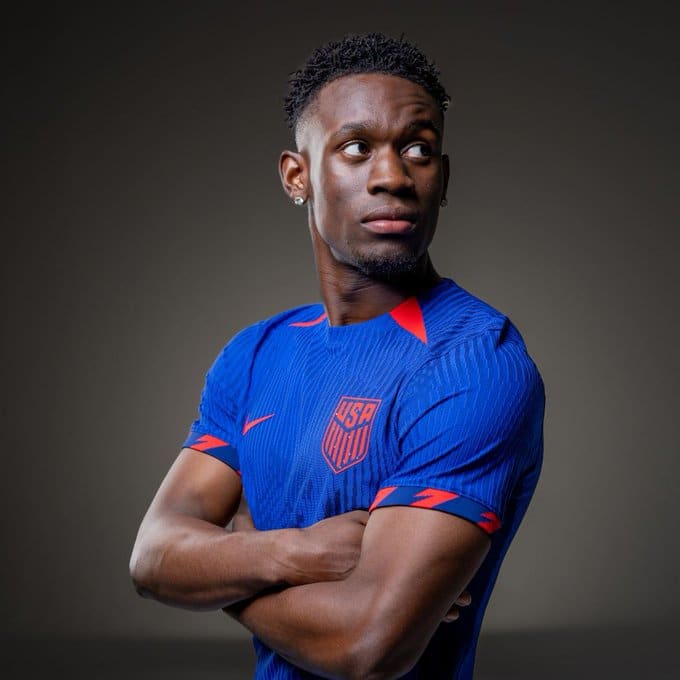 Folarin Balogun has abandoned Nigeria and England in favor of the US for his future on the international stage.
The 21-year-old Arsenal footballer was raised in England but was born in the US to parents from Nigeria who are now playing for Reims in France on loan.
Balogun made the decision to align himself with the US after receiving approval from FIFA.
"Folarin Balogun, a 21-year-old multinational with eligibility for England, Nigeria, and the United States, has chosen to represent the United States in international competition," a Tuesday statement from the US men's national team read.
"He is expected to join the U.S. Men's National Team for the Concacaf Nations League Final Four from June 15-18 in Las Vegas and could make his senior team debut in the semifinal against Mexico."
The forward, who had previously represented England at the juvenile level and was open to playing for the Super Eagles, decided to represent the Blue and White at the adult level after consulting with his family, according to him.
"My decision to represent the United States came together with my family," Balogun told the US soccer website.
"In the end, it became a no-brainer, but for sure it's just something I wanted to do and it feels like I'm at home here.
"To represent the United States means a lot, more than people would know.
"I'm very proud and honored to have this opportunity, and I want to give everything I have to make our team successful."
Anthony Hudson, head coach of the US men's team, expressed happiness at the growth and called the player "extremely talented" after his transfer.
The French Ligue 1 has seen Balogun in excellent form. In 34 games this season, the striker has scored 19 league goals.