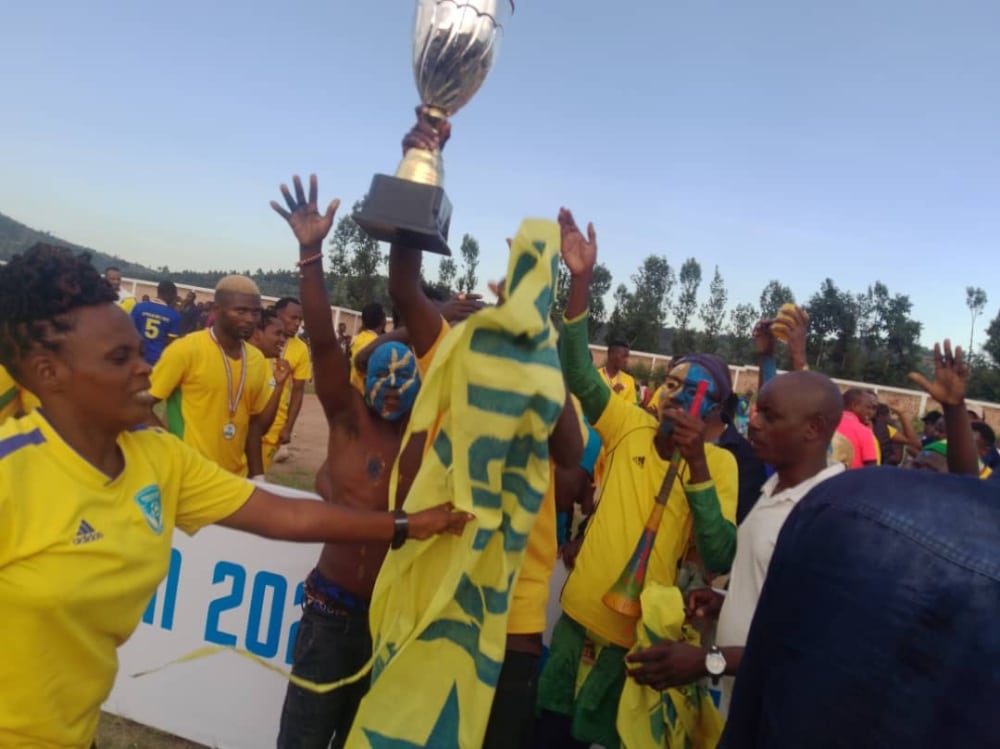 Etoile de l'Est have earned promotion to Rwanda Premier League despite losing 1-0 to Amagaju FC in a lower division play-off fixture at Nyagisenyi Stadium on Saturday.
The Ngoma-based side finished at the top of the second division promotion playoffs table and will be promoted to the top flight alongside Amagaju. Striker Paul Ilunga scored the lone and winning goal that earned Amagaju the first topflight promotion since 2018 after clinching a crucial 1-0 win against league champions.
Read Also: Haringingo: Peace Cup only trophy hope for Rayon Sports
Despite the defeat, Etoile de l'Est were crowned the second-division league champions by goal deference while Amagaju emerged first runners-up.
Meanwhile, Gicumbi FC, who were among the favorites to qualify for the topflight league, failed to beat bottom side Vision FC after both teams were tied to a 1-1 draw at Mumena stadium. Striker Fabrice Irambona opened the scoring for Vision in the 55th before Berthe Dusenge equalised in the 73rd minute.