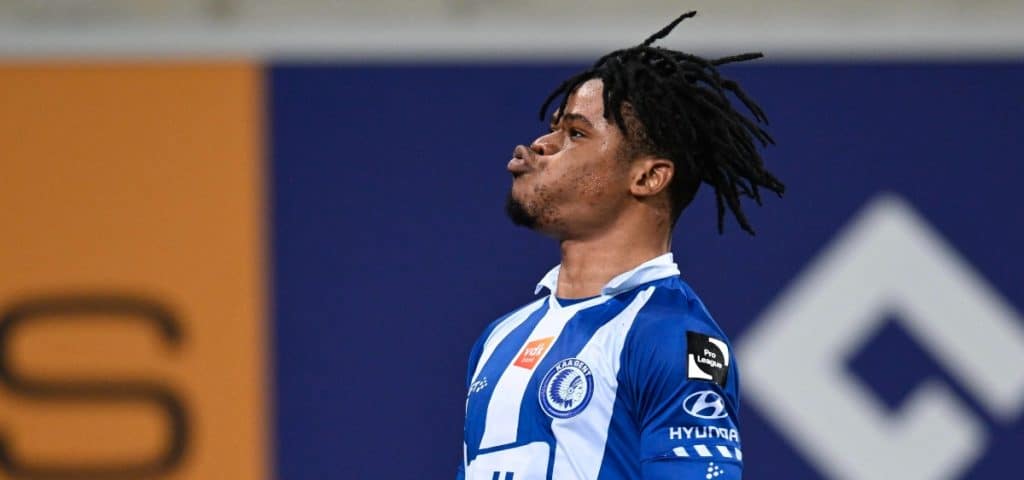 Nigerian forward Gift Orban who has been in a fine form for Belgian side Gent says he will not join Arsenal as the North London side does not win titles enough.
The 22-year old scored 20 goals and provided 2 assists in 20 appearances across al competitiosn this season with Gent.
Despite joining Gent only in January this year and having a contract until 2027, the Nigerian star is gaining attraction on the market especially in the Premier League.
However, he said he won't be joining Gunners as he named the clubs he'd like to play for in the future.
Read more : That goal won us LaLiga – Xavi pays tribute to Franck Kessie
"Playing in a big league", he answered when asked by Laatste Nieuws what his dream is.
"At a club where I feel comfortable AND where I play. The Premier League is my ultimate dream. Manchester United, Liverpool or Manchester City.
"I don't really like Arsenal that much – it's like they don't want to win titles. They play and sell players – that's it.
"I want to go somewhere where they win prizes. At Real Madrid they don't have time for tiki-taka, there they just grab titles."