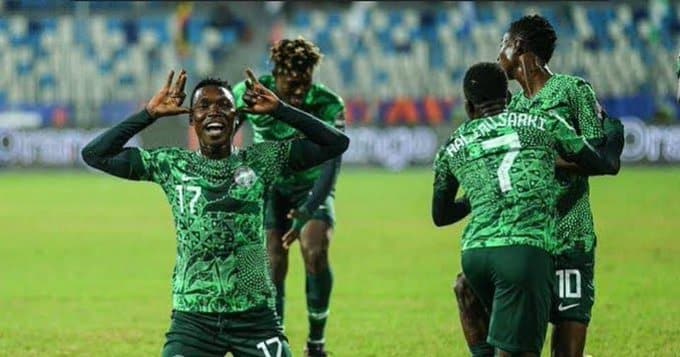 In their FIFA U-20 World Cup Argentina 2023 opening at Mendoza Stadium, Nigeria defeated Dominican Republic after falling behind.
After 23 minutes, Benjamin Fredrick was found to have fouled Guillermo De Peno inside the penalty box, giving Dominican Republic, who was taking part in their first-ever FIFA match at any level, the lead.
From the scene, Captain Edison Azcona took charge and delivered his country's first strike.
Soon after, though, De Peno unintentionally flicked a long throw into his own net, allowing Nigeria to draw even. This was made possible by Xavier Valdez's inability to block the shot.
The incident left Valdez bruised, but he swiftly recovered to make a spectacular diving save to stop the dangerous Jude Sunday.
The Flying Eagles kept up the pressure in the second half, and with 20 minutes left, Samson Lawal capitalized on a sloppy Israel Boatwright back-pass to beat Valdez and complete the comeback.
On Wednesday, Nigeria and the Dominican Republic will resume their U-20 World Cup matches against Brazil and Italy, respectively.