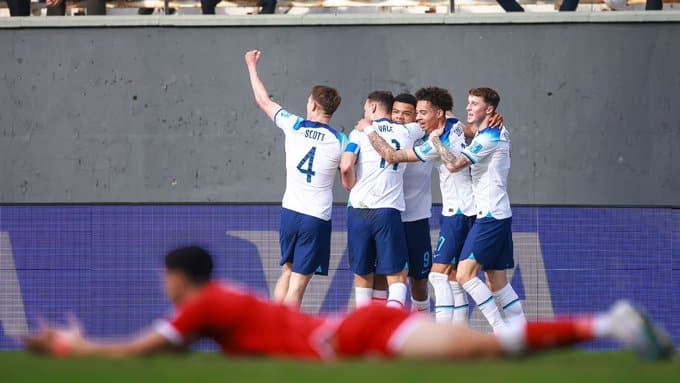 At the FIFA U-20 World Cup Argentina 2023, England defeated Tunisia with ease, winning 1-0.
The sole goal was scored by Dane Scarlett, who beat his defender to a perfect cross from Harvey Vale.
The elusive Bechir Yacoub tormented the England defense, but he was consistently outnumbered as Tunisia failed to generate any significant opportunities.
On Thursday, England and Tunisia will both play a match against either Uruguay or Iraq.
At the U-20 finals, it was England's first victory over an African opponent in seven games since a 2-1 triumph over Côte d'Ivoire in 1997.
Paul Shepherd and Michael Owen scored the goals on that particular day in Larkin, Malaysia.