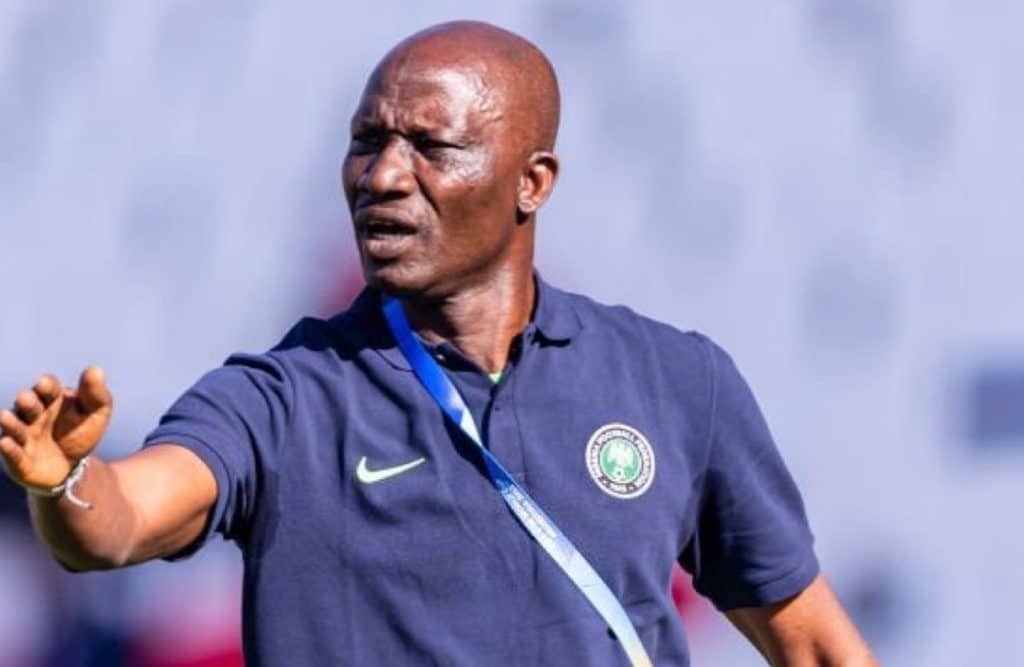 Prior to Wednesday's match against Italy in the ongoing FIFA 2023 U-20 World Cup, Flying Eagles coach Ladan Bosso has promised that the team will improve their scoring potential.
Remember that Nigeria came from behind to defeat the Dominican Republic 2-1 in their opening match, but they had to earn it the hard way.
After Benjamin Frederick's tackle inside the box resulted in a penalty 21 minutes into the game, the Dominicans scored from the resulting spot kick.
Guillermo De Pena headed a long throw-in into his own goal for the Flying Eagles to draw even.
However, with fewer than 20 minutes remaining in the match, Nigerian midfielder Samson Lawal scored the game-winning goal.
Bosso stated at a press conference that the Flying Eagles must improve their finishing before they take against the Young Azzurri on Wednesday. The Young Azzurri opened their tournament by defeating five-time champion Brazil 3-2.
"We missed so many chances and we need to work on those chances before the next match," he told a press conference.
The game on Wednesday will be played in Mendoza's Estadio Malvinas Argentinas.
The Flying Eagles just require one point from the contest to advance to the Round of 16.