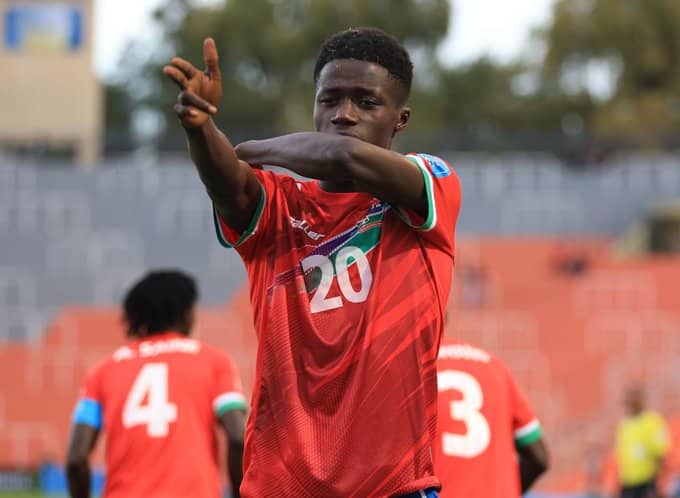 The Gambia player, Adama Bojang scored the fastest goal at the ongoing FIFA U20 World Cup Argentina 2023 as the Africa representative defeated Honduras 2-1 at Mendoza Stadium.
A thrilling match in Group F game saw The Gambia quickly took the lead with less than 20 seconds to play when Bojang rifled home a superb long-range attempt.
Only four minutes later, Honduras had a similar response as Marco Aceituno headed in a friendly Isaac Castillo center.
Midway through the second half, Bojang nearly gave the Young Scorpions the lead again when he sprinted past Honduras' defense and skipped past goalkeeper Juergen Garcia.
However, Geremy Rodas did an outstanding job of coming back and clearing his shot off the line.
Bojang would eventually succeed once more. Garcia did well to stop the forward's low header, but he was there to score on the rebound and give The Gambia the lead once more.
When Daniel Carter headed in just four minutes later, Honduras thought lightning had struck again.
However, replays revealed the substitution was slightly offside, and the goal was ruled off.
On Thursday, The Gambia and Honduras will play their rematches in Group F matches against France and Korea Republic, respectively.
In addition to being the fourth-fastest goal ever scored at the FIFA U-20 World Cup, Bojang's shot after just 20 seconds set a new record for the event.
The quickest goal was made by Senegal's Amadou Sagna against Tahiti in Poland 2019 after just nine seconds.