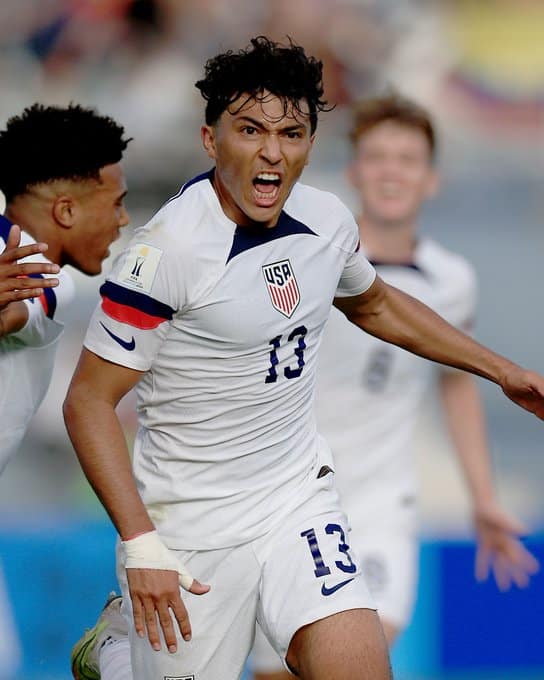 The U.S. Under-20 national team faces Group B opponent Fiji on Tuesday in an attempt to continue its strong start at the FIFA 2023 World Cup.
With a 1-0 victory over Ecuador in their tournament opener thanks to Jonathan Gomez's game-winning goal in the 93rd minute, the United States is now in a strong position to advance to the knockout round.
With a victory today against Oceania rivals Fiji, one of the field's lesser opponents, they can secure a spot in the Round of 16. In their opening group round encounter, Slovakia defeated Fiji 4-0, giving them a bad start.
Since goal differential may have a significant impact on where the Americans place in the group rankings, it will be expected that they win this game and win easily. If there is one team that everyone beats up on, the team that beats them up the most may win the championship. In this game, the Americans will want to be brutal and take any opportunities that may present itself.
Confirmed lineups:
USA Starting XI

  LhSlonina (GK), Ferkranus, Craig, Halliday, Gomez, McGlynn, Edelman, Sullivan, Cowell, Yapi, Wolff.
Fiji Starting XI
Mustahib (GK), Fataul, Vasconcellos, Aiyas, Hussain — Razool, Laqueretabua, Ravai, Dunn — Rabuka, Ali.