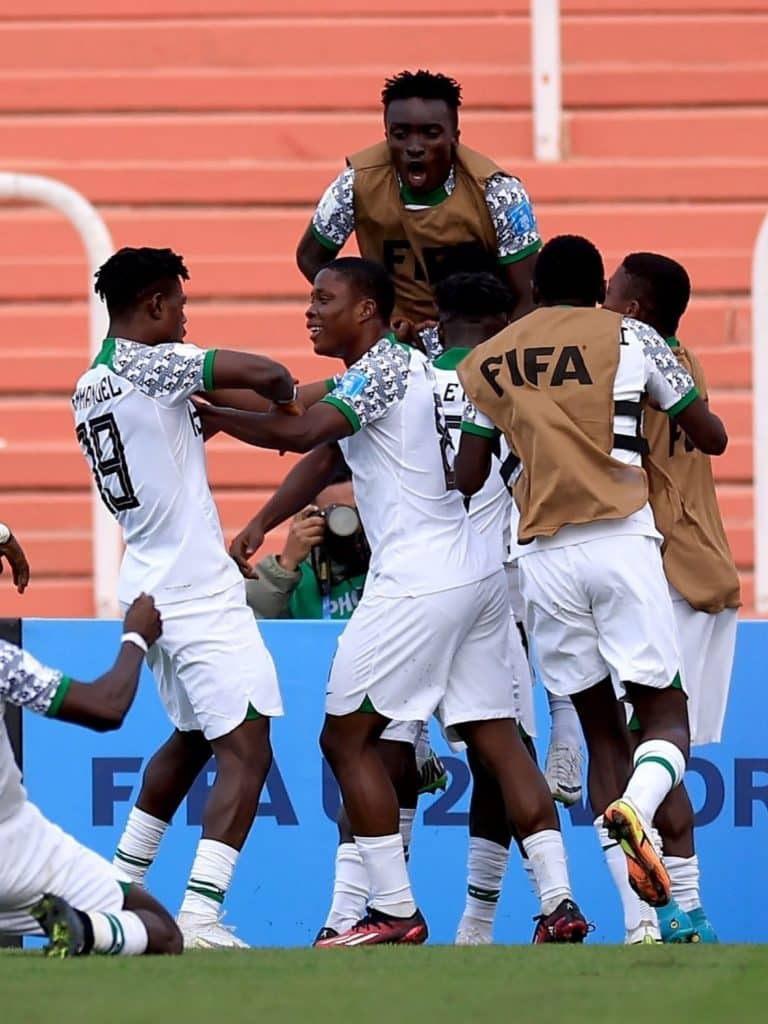 Nigerian Flying Eagles on Wednesday lived up to the hype by moving on to the second round of the 2023 FIFA U20 World Cup in Argentina with a 2-0 win over Italy.
The Nigerian team faced up against Italy in Mendoza and won by a score of two to go to the round of 16.
The young Azzuris initially controlled possession of the ball as was to be expected, but the Flying Eagles maintained possession, especially in the back, and waited for the counterattack.
As the Nigerian team gained control of the game in the first half, the score remained tied.
Salim Fago Lawal's acrobatic header gave the two-time finalists the lead in the 61st minute as a result of acrobatic Eagles' stronger second-half effort.
The Nigerian backline proved to be difficult for the Italians to penetrate during the game before Jude Sunday added the second in overtime.
The outcome indicates that Flying Eagles have earned a spot in the competition's round of 16.