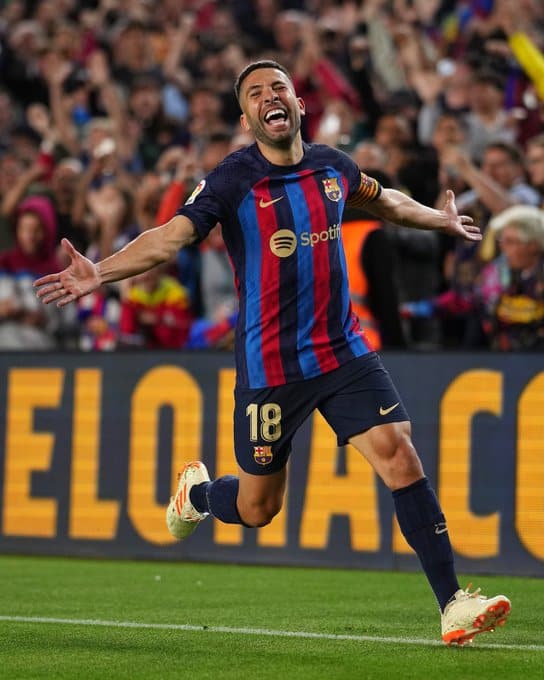 After the LaLiga giants said they had reached an agreement to terminate his contract, Jordi Alba's illustrious career with Barcelona will come to an end at the end of the current campaign.
The 34-year-old has made 458 appearances for the club and collected 19 major championships since making his official debut against Real Sociedad in 2012. His current contract was set to expire at the end of 2023–2024.
The club issued the following statement: "FC Barcelona would like to publicly express its gratitude to Alba for his professionalism, commitment, and dedication, as well as his consistently pleasant and friendly relationship with all members of the Barca family, and wishes him every success in the future.
"Barca will always be a home for you, Jordi."
Alba was a product of the Barcelona youth system and was given permission to depart the organization in 2005.
He relocated to Valencia, where he established himself as a regular in the first squad, before Barcelona brought him back to the Nou Camp in 2012.