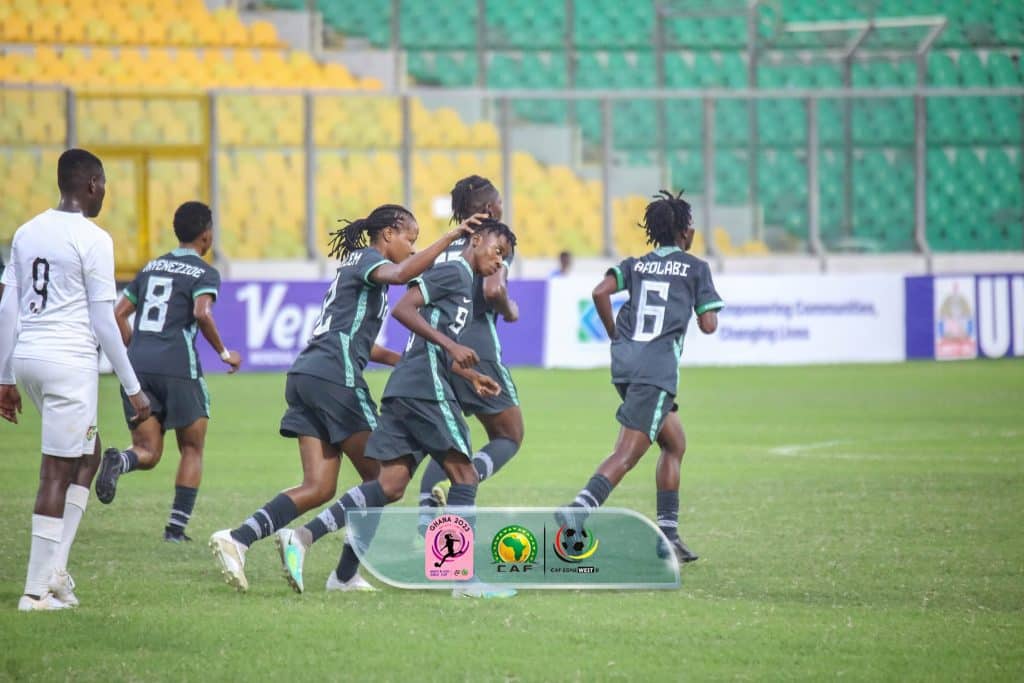 Nigeria's U-20 girls defeated Togo 6-0 to advance to the WAFU B U-20 Girls Cup of Nations semifinals.
The Falconets continued their relentless pursuit of success at the maiden edition of the tournament in their second Group B encounter at the iconic Baba Yara Stadium in Kumasi.

Nigeria immediately established their dominance when the game began by showcasing their offensive skill.
Amina Bello scored two goals in a matter of seconds in the 11th and 57th minutes, setting the tone for the game.
Her precise finishing disorganized the Togolese defense and gave Nigeria a comfortable lead.
Flourish Sabastine, not to be outdone, joined the celebration with her own brace, tallying goals in the 12th and 76th minutes. Sabastine's skillfully scored goals demonstrated Nigeria's offensive strength and further undermined the Togolese team.
With a skillfully constructed goal in the 19th minute, Esther Chinemerem increased the misery for Togo and demonstrated Nigeria's inventiveness and fluidity in their attacking play. The Togolese goalkeeper was fixed to the spot after being struck by Chinemerem and unable to stop the torrent of Nigerian goals.
Nigeria's domination persisted unabatedly as the game went on. Esther Opeyemi Ajakaye joined the action in the 59th minute, guaranteeing Nigeria's complete and unchallengeable victory. The depth and adaptability of the Nigerian team in the final third was further highlighted by Ajakaye's goal.