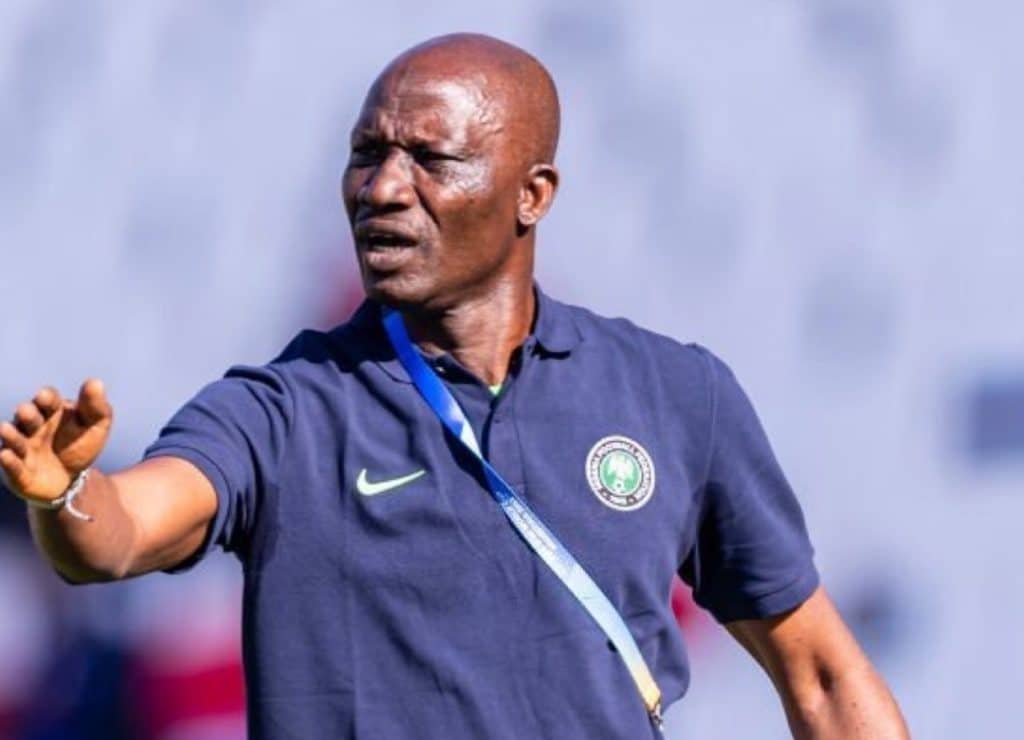 Following his team's triumph over Italy on Wednesday night in the FIFA U20 World Cup, Flying Eagles head coach Ladan Bosso has said he was delighted with their performance.
In their second round of Group D action in the FIFA U-20 World Cup in 2023, the West Africans defeated the Gil Azzurrini 2-0.
After winning, Bosso's team guaranteed a spot in the Round of 16.
Both of the Flying Eagles' goals were scored by Salim Fago and Jude Sunday.
Read Also
"You have seen it, it's a good thing that we have orientated our boys on how to get the Italians, and we stuck to our tactics," Bosso said after the game.
"We sought to strengthen the team after the first half so that if we couldn't score, we shouldn't be able to give up [goals], and eventually, it worked in our favor.
"So that is a good thing that the boys are working according to the tactics, and the praise goes to Almighty Allah that we have gotten the victories."
Bosso, who initially guided the Flying Eagles to the 2007 World Cup in Canada, poked fun at the local press and supporters by dedicating the victory over Italy to them.
They had been criticizing him for team selection and strategy.
"I dedicate this victory to those who criticise me," Bosso revealed.
"Their criticisms have certainly kept me on my toes."
On Saturday in La Plata, the Flying Eagles' final group match will be against Brazil.