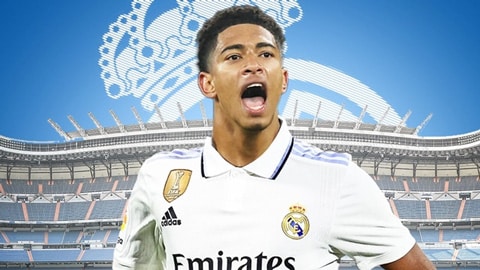 Jude Bellingham's move to Real Madrid is a matter of time according to reports from Spain as everything is now agreed with Borussia Dortmund.
The 19-year old has been first in the viewfinder of Liverpool which was confident to convince him with the help of Jordan Henderson who is a close friend of him.
However, the Red pulled out of the race when Real Madrid accelarated things with Bellingham rejecting Pep Guardiola's Manchester City and PSG.
Read more : Erling Haaland reacts after receiving Premier League POTY Award
According to Spanish outlet Marca, Bellingham will join Real Madrid next week.
The Spanish side will pay €100m plus add-ons for Borussia Dortmund.
Real Madrid plans to announced his arrival as soon as Bundesliga ends knowing BVB can win the league if the beat Mainz.
Jude Bellingham who has 14 goals to his name in 42 appearances this season will sign a six-year contract with Los Blancos.