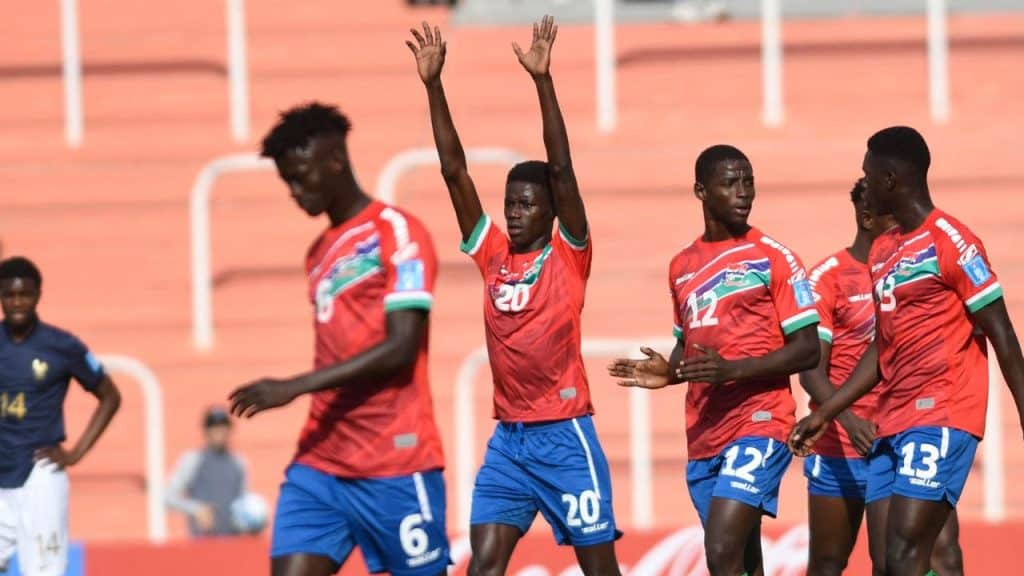 Gambia is through to FIFA World Cup U-20 last 16 round after their 2-1 victory over France on Thursday evening.
On a very bad full-axis recovery from his goalkeeper Yann Lienard, Gambian midfielder Muhammed Jobe recovers the ball and finds his striker Adama Bojang in depth.
The young Gambian only has to push into the back of the net since Yann Lienard, already at fault at the start of the action, comes out at the wrong time and is beaten by Bojang.
Read more : FIFA U20 WC – Boss delighted with Flying Eagles victory over Italy
He still manages to deflect his strike with the tip of his foot but the ball bounces off ESTAC defender Banhie Zoukrou and enters the French cage in slow motion, after two counterattacks very favorable to Gambia.
The Gambian players were not satisfied with this opener but were close to 2-0 on several occasions, thanks to a very fragile French defense.
Wilson Odobert scored the equalizer for France in the 61st minute. But Gambia quickly took back their advantage with Mamin Sanyang netting the winning goal seven minutes later.