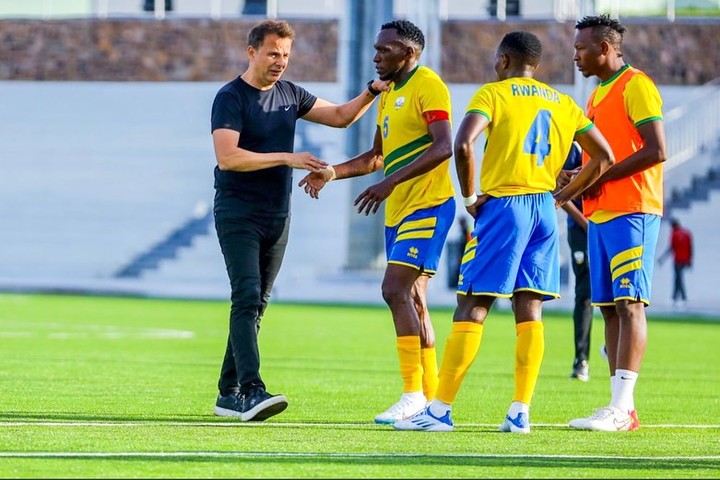 Rwanda coach Carlos Alos Ferrer has put the blame on Botswana referee Joshua Bondo after the national team was punished by the Confederation of African Football (Caf) for allegedly fielding an ineligible player.
Rwanda's quest to qualify for the 2023 Africa Cup of Nations in Ivory Coast suffered a blow after the team forfeited the game against Benin after the latter won an appeal to Caf arguing that midfielder Kevin Muhire was ineligible to play the qualifier in Kigali.
Caf ruled Benin's appeal was valid because the Kuwait-based midfielder was not supposed to play the game in Kigali, during which Amavubi were held by Benin to a 1-1 draw, having accumulated two yellow cards against Senegal and Benin in the first leg.
Read Also: AFCON 2023 qualifiers : CAF awards Benin 3 points after Rwanda's HUGE mistake
"I'm so angry about the Benin situation. The biggest mistake was from the referee, he didn't record Muhire's card and Caf did not inform us about the suspension," Ferrer told Times Sport.
"After the game, I asked for the report of the referee and Team Manager Jackson Rutayisire sent me this document which had only Gilbert Mugisha and Hakim Sahabo as the players booked.
"For sure, during the game, I cannot control the referee's job."
The Caf outcome saw Benin climb to the third place of Group L level with second-placed Mozambique on four points in four matches while Rwanda dropped to the bottom of the table with two points.
On whether Rwanda still stands a chance to qualify, Ferrer said: "Now, our situation is more difficult, but still we have chances to qualify."
Rwanda have two matches to conclude their group fixtures – against Mozambique at home and table leaders Senegal away.