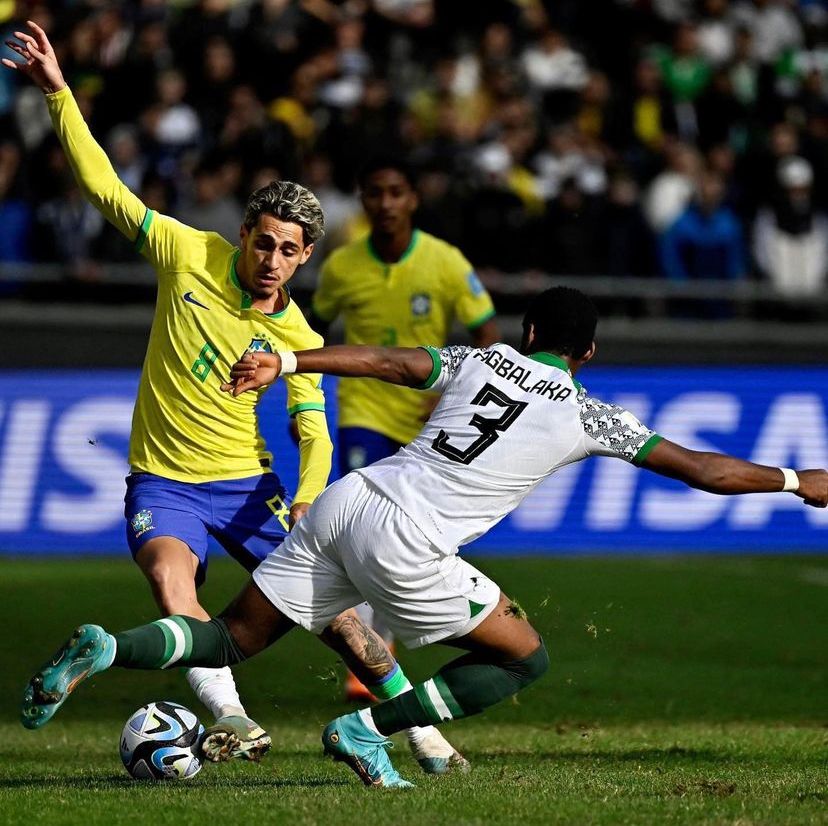 After losing 2-0 to Brazil in their final Group D match on Saturday, Nigeria's Flying Eagles experienced their first loss in the 2023 U-20 World Cup.
Brazil won thanks to late goals from Arsenal striker Marquinhos and Jean in the first half.
At the U-20 World Cup, the Flying Eagles have already lost five and drawn one of their six encounters with Brazil.
They were already guaranteed entry into the round of 16 when they played Brazil.
In the 43rd minute, Jean headed in a corner to break the tie.
Two minutes into the first half's extra time, Marquinhos added a second goal by capping off a quick counterattack.
Jude Sunday nearly gave the Flying Eagles the lead in the eighth minute, but his shot hit the crossbar instead.
With six points, the Flying Eagles placed among the third-best teams overall.
With six points as well, Brazil took first place in the group, followed by Italy (who defeated the Dominican Republic 3-0).
The Flying Eagles could potentially play either Argentina or the United States in the round of 16.