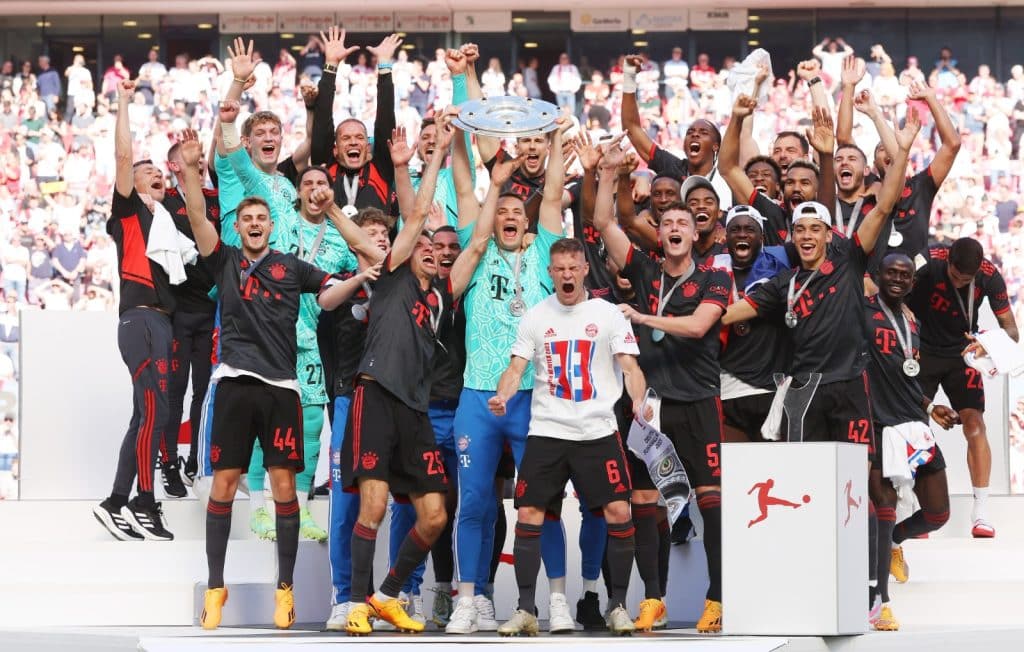 Until the last second, the Bundesliga title was disputed between Sebastien Haller's Borussia Dortmund and Sadio Mane's Bayern Munich. But in the end, it was the Bavarian club that triumphed.
With a victory on the wire against FC Köln, Bayern Munich ends the season with the title of German champion. Thomas Tuchel's team suffered and even doubted, but in the end, the victory was there (2-1).
For its part, Borussia Dortmund tumbled in the last day and drew 2-2 against Mainz. BVB may have very big regrets for not winning the title.
Watch : Haller misses penalty in Dortmund's title-winning game
That said, Bayern Bayern are officially German champions 2022-2023 on equal points with BVV. It all came down to goal difference.
In the other matches, the Union of Berlin managed to grab a place for the Champions League ahead of Freiburg thanks to its victory against Werder. Leipzig will also be in C1 next season.
All the results
Dortmund 2-2 Mainz
Köln 1-2 Bayern Munich
Leipzig 4-2 Schalke
Bochum 3-0 Leverkusen
Union de Berlin 1-0 Werder Bremen
Wolfsbourg 1-2 Hertha Berlin
Francfort 2-1 Fribourg
Stuttgart 1-1 Hoffenheim