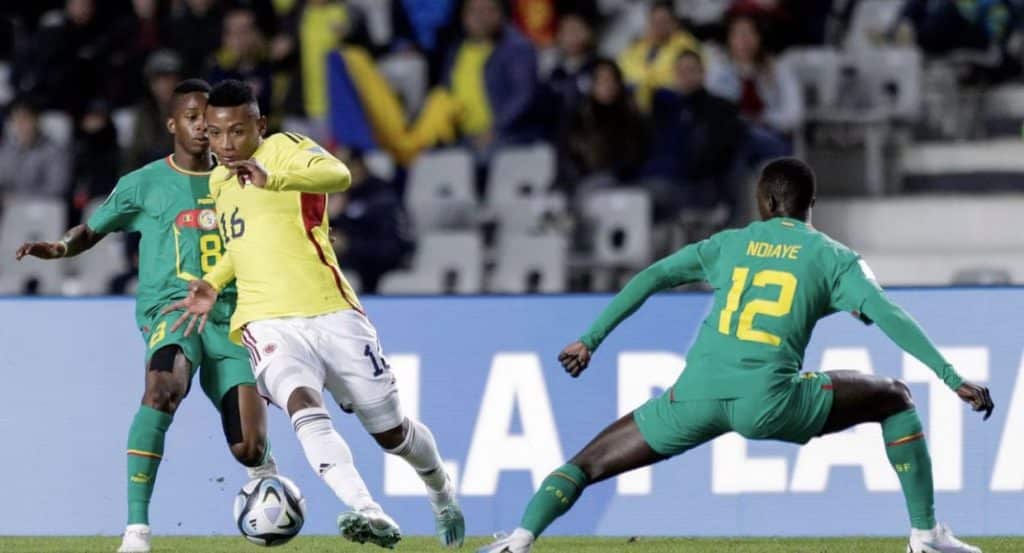 Africa representatives Senegal were eliminated from the Fifa U20 World Cup despite securing a 1-1 draw against Colombia at the Estadio Ciudad de La Plata on Sunday.
The Young Lions of Teranga went into the Group C fixture seeking victory to keep alive their hopes of advancing to the round of 16 but it was not the case as Colombia scored late on to snatch a draw.
Mamadou Lamine Camara put Senegal ahead in the 30th minute when he riffled home a cross from Djibril Diarra past the stranded Colombia goalkeeper Luis Marquinez.
Read Also: FIFA U20WC: Senegal rally to draw against Israel
Senegal under Malick Daf should have doubled their lead four minutes into the half-time break but Diarra's right-footed effort from the edge of the box kissed over the bar.
In the second half, the African side continued to search for the second goal and the closest they came was in the 67th minute when substitute Mouhamed Gueye hit the woodwork with a glancing header off a corner kick from Souleymane Basse.
With Senegal clinging onto the lead, Colombia stunned them with a goal in the stoppages, Oscar Cortes finishing off a low cross from the right wing past keeper Mamour Ndiaye.
The draw meant Senegal finished last in their group with two points, while Colombia qualified for the round of 16 as leaders with seven and Israel came second with four points.