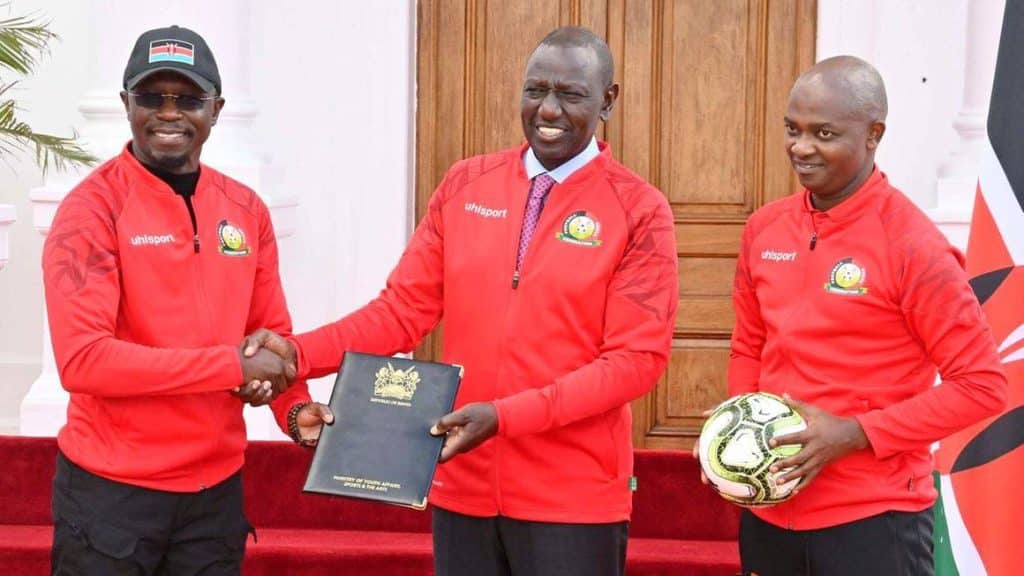 Football Kenya Federation (FKF) President Nick Mwendwa has clarified why the winner of this season's Premier League will not receive any monetary rewards from the federation.
As is the norm from previous seasons, a champion for the local top-flight received Ksh4 million for achieving the fete. Last season while the league was under the Transitional Committee, Tusker who emerged winners, received Ksh2 million.
However, with three rounds of matches remaining to conclude the current campaign, Mwendwa has confirmed why the federation will not be in a position to reward the winner and best-performing players.
Read Also: FKF Premier League winner will not receive monetary reward – Mwendwa
"I was out of office for almost one and two months and the day the government sent police officers to close down the Goal Project offices [and eventually arrest me], they did so by sending away our main sponsors, so that is where the problem of lacking money to pay league winners came from," explained Mwendwa.
"Sometimes when I hear people making noise that FKF league winners will not get money, I fail to understand them because they all are aware of the troubles we went through under the previous regime. They need to look at and digest the problems which led to the situation we are finding ourselves in."
Mwendwa continued: "We lost StarTimes, we lost BetKing and you understand how difficult it is to get sponsors. We came back to the office and started the league without a sponsor; furthermore, I was still out of the office because my court case was still going on. So it was even more difficult for me to negotiate for new sponsors to come on board.
"So tell me, where FKF will get money to pay league winners? Even the Kenyan government is currently struggling to pay workers; we have not received any money from the government since we came back to office."
Mwendwa is, however, optimistic that next season's league will have a title sponsor who will be unveiled in due course.
"We can only pray for a better new season and I can promise you something huge is coming up soon, it may come even before the new season kicks off in August," explained Mwendwa adding: "It will be a huge deal that will support all the leagues, from Premier League to the lower leagues.
"This is a sure deal, I know we will sign it and I urge the players and clubs to be patient, things will not be the same again in the new season, teams will get enough money to prepare and see off the season, we will also be able to properly pay winners and plan for the gala to reward the best-performing players."
Tusker and Gor Mahia are currently chasing for this season's crown.