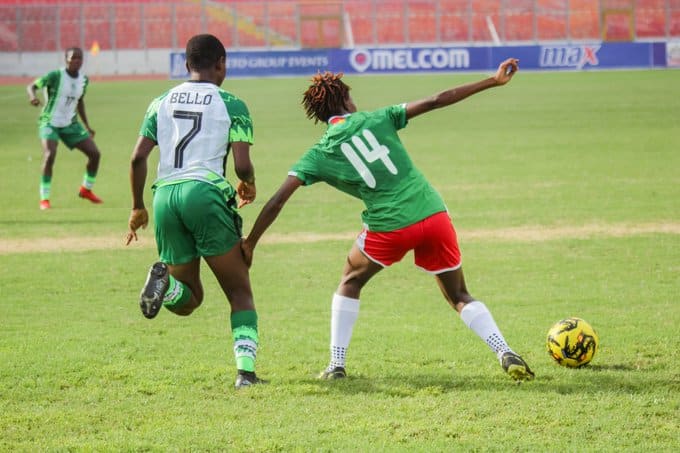 At the 2023 WAFU B tournament in Ghana, the U-20 Girls team from Nigeria, the Falconets, destroyed Burkina Faso 3-0 in their final group match.
Opeyemi Ajakaye and Flourish Sabastine each scored twice to give the Falconets their third group stage victory.
Before Sunday's game, the Nigerian junior women's team had already secured a place in the semifinals.
They destroyed Togo 6-0 after crushing Niger Republic 7-0 in their opening match of the competition.
Host nation Ghana, the Benin Republic, and Burkina Faso are the other semi-finalists.
In the eleventh and sixty-first minutes, respectively, Ajakaye scored to break the scoreless tie.
The third goal was provided by Sabastine with two minutes remaining.