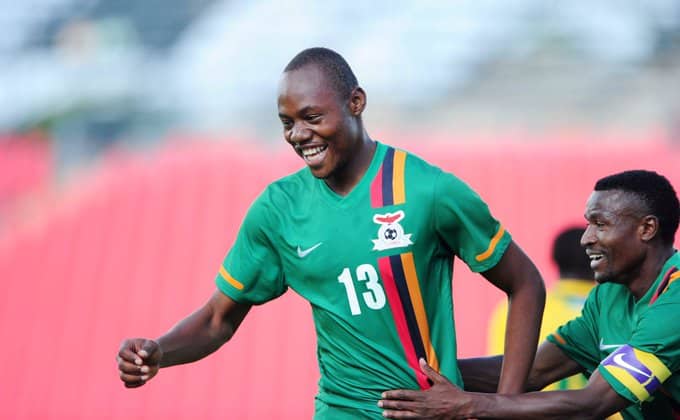 As coach Avram Grant announced his team, Stoppila Sunzu, who assisted Zambia in winning the Africa Cup of Nations more than ten years ago, was recalled to the group for their qualifier against the Ivory Coast on June 17.
Francisco Mwepu, Enock Mwepu's younger brother who had to retire from the sport last year due to a heart condition, has also received his first callup.
The younger Mwepu has drawn attention at Spanish club Cadiz, and just over a week ago, he earned his first team debut in a LaLiga match against Villarreal.
Sunzu, who turns 36 this month, was a member of the lineup that lost to the Ivory Coast in the 2012 championship game in Libreville after a shootout.
Grant has selected 29 players for the Group H match at Ndola, although forwards Edward Chilufya, who is based in Denmark, and Benson Sakala, who is based in the Czech Republic, are both out due to injuries.
The Ivorians are in first place in the group with 10 points, but because they are the hosts, they have already qualified for the finals in January.
Zambia is in second place and needs one point from its final two qualifiers to secure a spot.
Prior to the match on home soil, Zambia will train in South Africa.
Squad
Goalkeepers:
Victor Chabu (Nchanga Rangers), Lawrence Mulenga (Power Dynamos), Toaster Nsabata (Sekhukhune United, South Africa)
Defenders:
Dominic Chanda (Kabwe Warriors), Benedict Chepeshi (Red Arrows), Kelvin Kapumbu (Zesco United), Aime Mabika (Toronto FC, Canada), Golden Mafwenta (MFK Vyskov, Czech Republic), Samson Mkandawire (Zesco United), Gift Mphande (Atletico Lusaka), Frankie Musonda (Ayr United, Scotland), Pride Mwansa (Nkwazi), Tandi Mwape (TP Mazembe, DR Congo), Stoppila Sunzu (Jinang Xingzhou, China)
Midfielders:
Emmanuel Banda (HNK Rijeka, Croatia), Lameck Banda (Lecce, Italy), Rally Bwalya (AmaZulu, South Africa), Clatous Chama (Simba, Tanzania), Roderick Kabwe (Sekhukhune United, South Africa), Kelvin Kampamba (Zesco United), Kings Kangwa (Red Star Belgrade, Serbia), Patson Kwataine (Mufulira Wanderers), Gamphani Lungu (SuperSport United, South Africa), Lubambo Musonda (Horsens, Denmark)
Forwards:
Patson Daka (Leicester City, England), Andrew Phiri (FC MUZA), Kennedy Musonda (Young Africans, Tanzania), Francisco Mwepu (Cadiz, Spain), Fashion Sakala (Glasgow Rangers, Scotland).