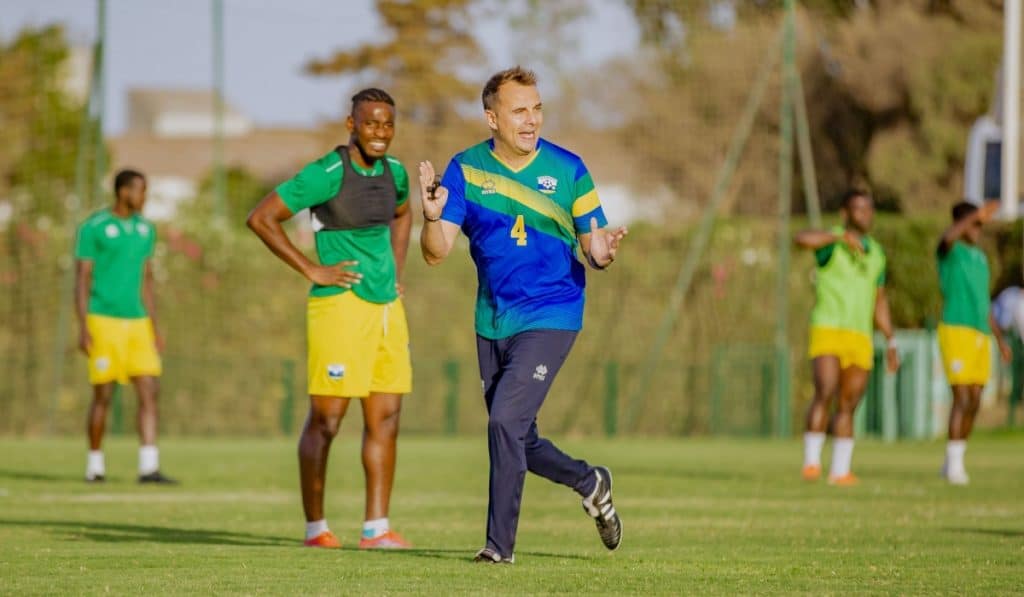 Rwanda coach Carlos Alos Ferrer is optimistic that the Amavubi will qualify for the 2023 Africa Cup of Nations finals despite forfeiting points to Benin.
The East African nation suffered the wrath of the Confederation of African Football (Caf) after they were punished for allegedly fielding ineligible midfielder Kevin Muhire. According to Caf, Muhire should not have featured in the duel that had ended 1-1 due to accumulating two yellow cards against Senegal and Benin in the first leg.
"We had a good run when we had a good chance after three draws but things changed when we were forfeited, but we still have a chance," Ferrer said as quoted by Times Sport.
Read Also: Rwanda's Ferrer blames Botswana referee Bondo after Caf sanctions
"We will do everything we can to win that game. Players have to work extremely hard in the two weeks that we have to prepare for the game."
Rwanda's next Group L fixture will see them come up against Mozambique on June 18 at Huye Stadium. Ferrer has named a 28-man provisional squad to prepare for the clash and he is confident with a good mentality his players will pass the test.
He added: "We have the quality and physical preparations, and now we need to get the players mentally ready for this very difficult match and we believe we will successfully match."
Amavubi are currently sitting at the bottom of their group with two points, two behind Mozambique and Benin who, respectively, are second and third in the table led by African champions Senegal, who have already booked their ticket to the finals in Ivory Coast come January 2024.
Provisional squad
Goalkeepers: Fiance Ntwali (AS Kigali), Pierre Ishimwe (APR), and Adolphe Hakizimana (Rayon Sports).
Defenders: Fitina Ombalenga (APR), Ally Serumogo (SC Kiyovu), Noel Uwimana (Philadelphia Union), Emmanuel Imanishimwe (FAR Rabat), Christian Ishimwe (AS Kigali), Jimmy Ange Mutsinzi (JERV), Abdul Rwatubyaye (Rayon Sports), Thierry Manzi (AS Kigali), Faustin Usengimana (Al Qasim SC) and Aimable Nsabimana (SC Kiyovu).
Midfielders: Djihad Bizimana (Denze), Steve Rubanguka (Zimbru Chrisnau), Hakim Sabaho (Lille), Muhadjiri Hakizimana (Police), Yannick Mukunzi (Sandviken), Jean Bosco Ruboneka (APR), Samuel Gueullette (Raal La Louvierre) and Rafael York (Geffle IF).
Forwards: Dominique Savio Nshuti (Police), Didier Mugisha (Police), Patrick Mutsinzi (Al Wahda), Abeddy Biramahire (US Songo), Innocent Nshuti (APR), Gilbert Mugisha (APR) and Danny Ndikumana (Rukinzo).