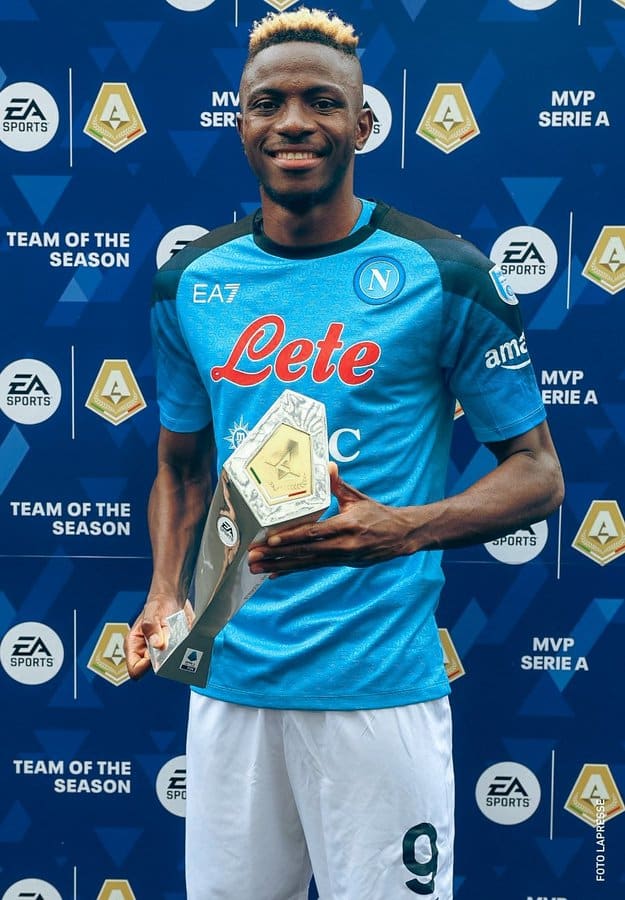 Victor Osimhen, a forward for Napoli, makes history by being the first African player to win the Capocannoniere.
The first to do so since 2009 is the Nigeria international who also won the Scudetto.
Since Lautaro Martinez was unable to score for Inter Milan on Saturday and is currently limited to 21 goals, Napoli won the championship with five rounds remaining, and Osimhen may now also enjoy his Capocannoniere status.
After Diego Maradona in 1987–88 (when Milan won the championship), Edinson Cavani in 2012–13, and Gonzalo Higuain in 2015–16, both with Juventus winning the Scudetto, the striker is Napoli's fourth Capocannoniere in the post–World War II era.
In the Italian top division, Osimhen has already surpassed George Weah's previous mark of 47 goals.