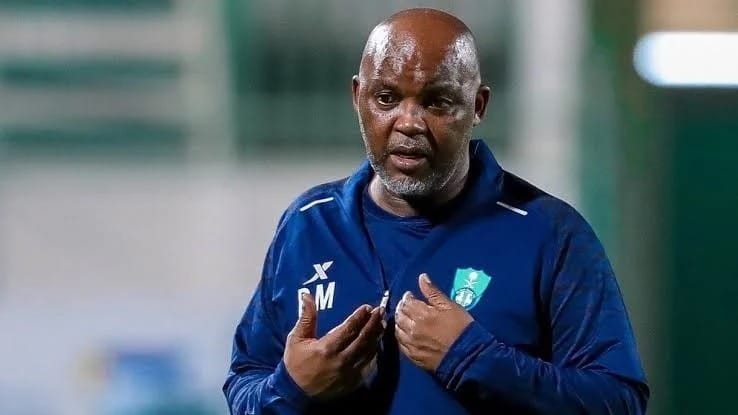 South African manager Pitso Mosimane made shocking revelations over his situation at Saudi Pro League side Al-Ahli as he said he has not been paid since January.
The 58-year old joined the Jeddah-based outfit in September 2022 with the aim to bring them back to top division.
In May this year, Pitso Mosimane and his staff succeeded their mission in securing Al-Ahli their promotion to Saudi Pro League.
However, all the work has been done wihtout the former Al Ahly been paid his salary with reports claiming he could consider leaving the club.
Read more : Mortada Mansour breaks silence on Mosimane to Zamalek rumors
"The first month, I got paid, but after the first month I had to wait for two months to get my money", Mosimane told Saudi Arabia Channel Al Arabiya.
"[Sometimes] three months … it has been like that. [Since] I came here I've never received my salary every month.
"No, never since I've been at Al Ahli. We are going into the fifth month now [without getting paid].
"Me and my technical team, even the players. Everybody, the last time we got there was in January."