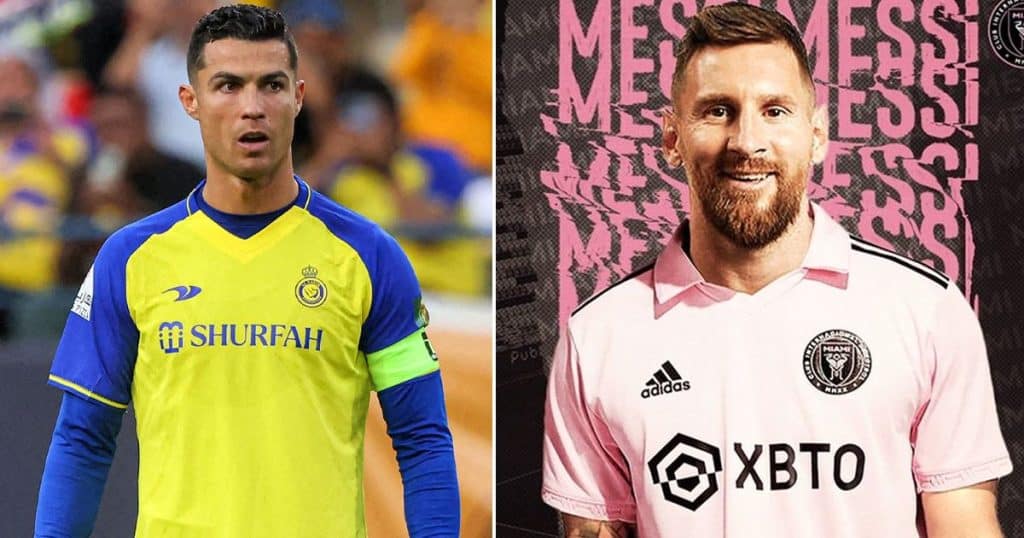 Cristiano Ronaldo has been questioned over Lionel Messi transfer to MLS side Inter Miami instead of Al-Hilal in Saudi Arabia.
The 35-year old was heavily linked with a move to Al-Hilal even before he left PSG.
However, Messi always gave his priority to Barcelona where he wanted to return for the love the fans have for him there after two difficult years in France.
Read more : Riyad Mahrez reveals what Man City needs in order to win UCL title ahead of Inter
But his comeback fell through as Barcelona's financial situation did not allow them to send him an offer despite Joan Laporta and Xavi claiming all depends on him.
His arch-rival Cristiano Ronaldo was in Madrid on Wednesday to launch his own water brand Ursu9.
Quizzed on Messi's move to Inter Miami, he replied : "I don't want to talk about football – only water.
"All the best are welcome in Saudi Arabia. Here we have no problems with the league,"