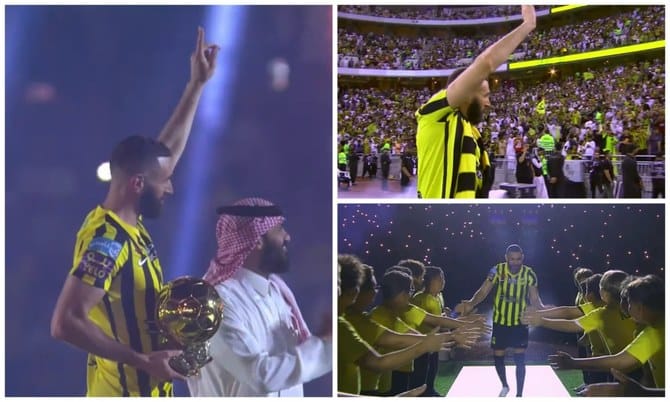 Karim Benzema has been presented as new Al-Ittihad player on Thursday night in front of thousands of the club fans.
According to reports, fans were over 60 000 in the stadium to say welcome to the Real Madrid legend.
Benzema came out with his Ballon d'or and delivered the traditional first speech.
Read more : Cristiano Ronaldo reacts to Lionel Messi joining Inter Miami
"Fans and people from Saudi Arabia are very warm. I've played games here and I love this heat", Benzema said.
"I already saw this madness yesterday and was touched, I hope to give them all this warmth on the field.
"I have won many things in Europe. I signed here with great ambition and the desire to share my experience, hoping to win many titles and wanting to play to take the club up even though I'm already very tall."