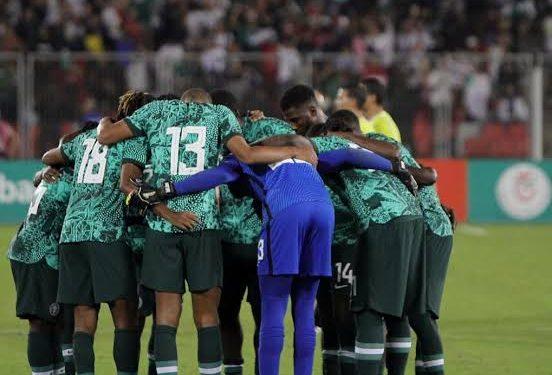 Nigeria won an exciting match against Sierra Leone, winning 3-2, and earning a spot in the 2023 TotalEnergies CAF Africa Cup of Nations, which will be held in Cote d'Ivoire.
The Super Eagles earned a significant victory thanks to a brace from in-form striker Victor Osimhen, who also ensured their qualifying for the Cote d'Ivoire tournament by winning the game.
Early on, Nigeria dominated the play, and in the 19th minute, Osimhen lobbed the ball past Ibrahim Sessay of Sierra Leone, sparking celebration among the Super Eagles supporters.
Three minutes later, Samuel Chukwueze nearly increased the lead but missed the mark with his shot.
Osimhen took advantage of the defense's carelessness with a skillfully performed assist from Ahmed Musa and blasted a fantastic left-footed strike, further solidifying the Super Eagles' lead.
With seven goals, Osimhen has now surpassed Sadio Mané to take the top spot in the scoring charts.
When he scored from the edge of the box to cut the deficit shortly before halftime, Mustapha Bundu gave the Leone Stars new life.
After the break, Sierra Leone returned with fresh vigor and attacked the Nigerian camp nonstop.
Augustus Kargbo's equalizer brought the score to 2-2 as a result of their efforts.
The momentum was definitely in favor of the Sierra Leoneans, who kept opening up possibilities while still providing gaps for the watchful Super Eagles.
Finally, it was Kelechi Iheanacho who capitalized on the opportunity, scoring a key goal to guarantee Nigeria's qualification.
Additionally, this outcome ensures Guinea-Bissau's qualifying.