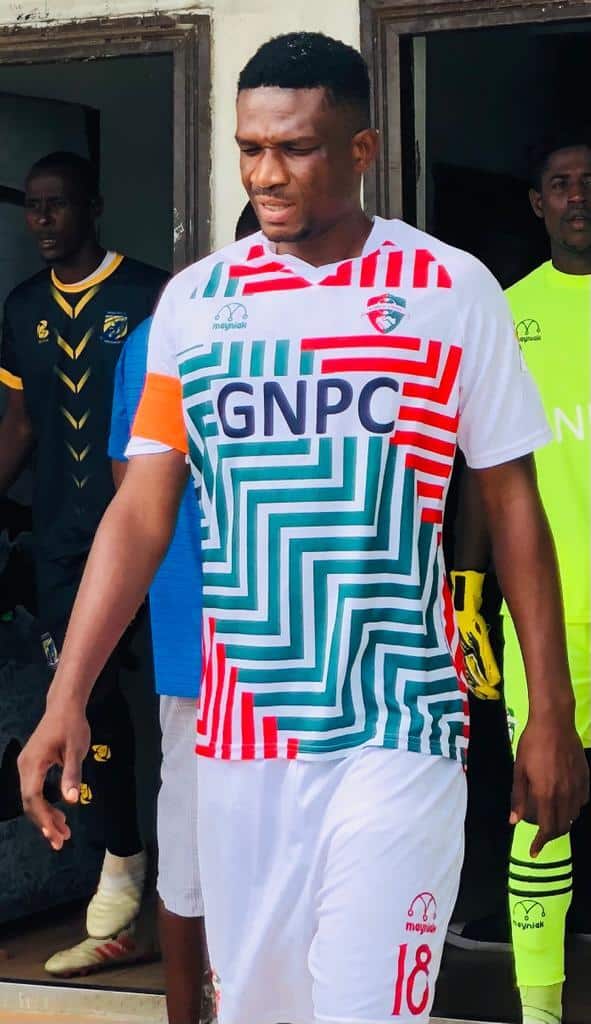 Karela United captain Kwadwo Addai has hailed the introduction of locker room bonuses introduced by the Premier League title sponsors betpawa during the last campaign and urged them to increase the amount.
The betting company introduced the new incentive aimed at boosting players' morale and in total GHS 585,300 was paid out, and the amount would have been higher except for some cases where payouts were not made to some players in the winning teams due to non-verification of player identity, incomplete squad lists as shared by teams, mobile money account issues on the part of the player, and players leaving a club after playing but before verifying the account.
Speaking on the initiative, Addai of Karela United said: "betPawa sponsorship of the Ghana league can be classified as the best in the past year due to its innovation of incentivizing the players who are the main products of the league," adding: "For players to get paid their winning bonus within minutes of closing the match is something that is mind-blowing.
Read Also: CK Akonnor Reveals How Asante Kotoko Was Better Than Black Stars
"The bonus came in handy in such a way that it brought healthy competition among players since all players want to make the match day squad so they can get a double winning bonus from both the club and the team. Through the locker room bonus, they can send a little amount of money to their families weekly while waiting for that of the club."
Addai's sentiments were echoed by Dreams FC captain Abdul Jelilu, who said: "It has really helped us a lot and it always motivates us and propels us to fight hard to win matches. On most occasions, my colleagues and I rely on the bonus to remit our families back home anytime there is the need to."
He added: "What amazes us is how fast the payment is done. Just before we get to our dressing room, players will start receiving their win bonuses from betPawa. We will be very happy if betPawa increases the amount for us so we are able to contribute to the well-being of our families. On behalf of my colleagues, I say thank you to betPawa."
The locker room sees players paid directly through their MTN mobile money accounts based on the official line-up given to betPawa per game. The player details and verification are done through an affiliate company PawaPass where the players' digital identity and details are captured online.
In the just concluded season, Asante Kotoko had 13 wins but did not participate in the project while Hearts of Oak had 12 wins but they joined the locker room bonus campaign midway, and were only paid for five match wins.
The digital identity and verification platform for the facilitation of payment is managed by a company called PawaPass which works closely with Mchezo Limited – which is the owner of betPawa brand.