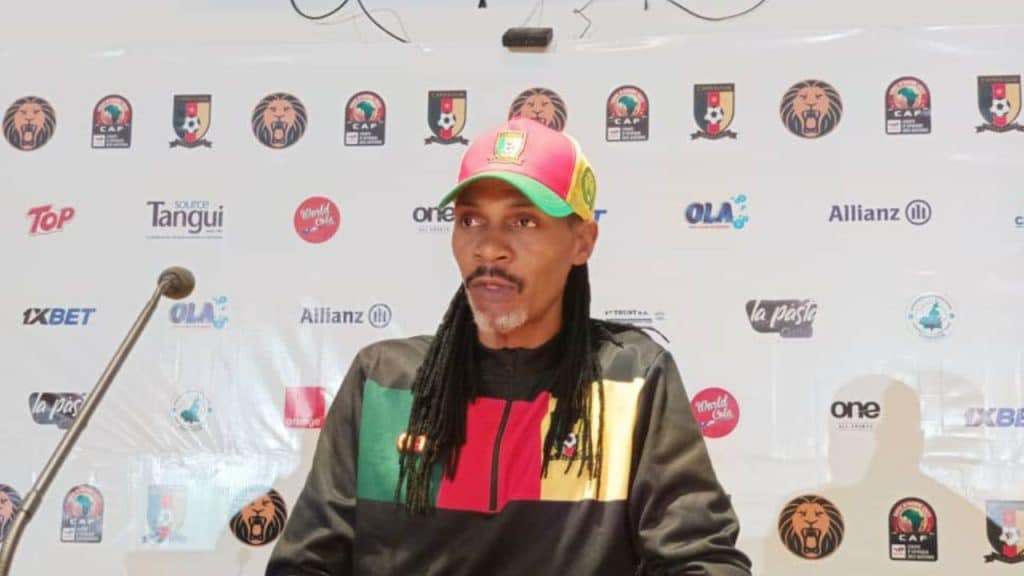 Cameroon head coach Rigobert Song said his players need to be prepared both spiritually and mentally for their ultimate AFCON 2023 qualifying match against Burundi on Tuesday.
The Indomitable Lions are yet to secure their ticket for the upcoming Africa Cup of Nations in Ivory Coast.
To do so, they have to make at least a draw against Burundi on Tuesday in Garoua (7pm) but a win will definitely avoid them calculations as both teams have 4 points each at the moment.
Speaking in a press-conference on Monday ahead of the game, Song said he and his players have no pressure but must be prepared well to book their place for Ivory Coast 2024.
Read more : Robbie Savage picks between Haaland and Messi Ballon d'or 2023 winner
"I wouldn't say I have pressure because we know why we are here. We have a goal to achieve and we are prepared to do our job. Today, we no longer have room for mistake because it is a crucial match. We are used to this type of match and we know that tomorrow we absolutely have to win", the 47-year old said.
"We had time to work and know what we need to do to put this team in difficulty. Let them come lower, let them come higher, anyway, tomorrow there are nets that will shake.
"Today we are in a delicate situation. In the list of 24 players called up, everyone deserves their place. The goal for us tomorrow is to win and to win, everyone must give their best. Everyone has to fight, even those on the bench, to be ready to return. We worked to win.
"We had the opportunity to see how Burundi plays. This match is played on all levels, spiritual and mental. »